Boutique Hotel Group positioned for growth with refinancing deal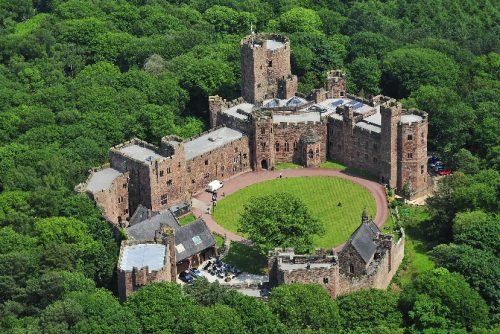 JMW Solicitors has advised Boutique Hotel Group (BHG) on securing a five-year refinancing deal with Barclays to position the business for growth.
The deal concludes a lengthy process which began in 2019 in readiness of Cheshire-based BHG's existing arrangement with Santander coming to an end.
JMW's real estate and banking and finance teams advised BHG, led by Thomas Pearson and Scott Cameron.
Rob Morland led the transaction for Barclays Corporate Banking, supported by Leigh Thomas in debt finance.
Boutique Hotel Group comprises three luxury wedding and event venues in Cheshire – Peckforton Castle, Nunsmere Hall, and Inglewood Manor, the most recent addition to the portfolio, purchased in August 2018.
Christopher Naylor, BHG managing director, said: "We're delighted to have gotten the deal over the line – it really illustrates the strength of our business and it's a very positive indicator of market confidence in the ability of our industry to battle through this unprecedented situation.
"JMW has done an outstanding job in getting the deal done, putting in long hours in exceptional circumstances.
"Our family business history with Barclays dates back over 35 years until we moved away in 2010.
"Rob Morland and Leigh Thomas worked tirelessly to get this deal across the line and our thanks goes out to Barclays for backing our business and the future growth plans."
Thomas Pearson, real estate partner at JMW Solicitors, which has offices in Manchester and Liverpool, said: "BHG benefits from an excellent reputation built over many years, coupled with a highly unique portfolio of luxury venues – its refinancing package means the business is in the best possible shape and we look forward to working alongside Christopher and his team as BHG continues to grow."
Rob Morland, relationship director at Barclays Corporate Banking, said: "Barclays have been in discussions with the family for a number of months and we have been impressed with the outstanding quality of the group's offering which stood out against the competition and provided a clear USP.
"The hospitality industry, like many other industries in the current climate, is finding trading conditions really tough and it's vital that companies spend time looking at realistic projections for the future and plan accordingly.
"I am, therefore, delighted we have been able to provide this bespoke facility and demonstrate a clear understanding of the sector to help them achieve their long term growth strategy."