People on the Move: Landwood Group; Cheshire East Council; TLT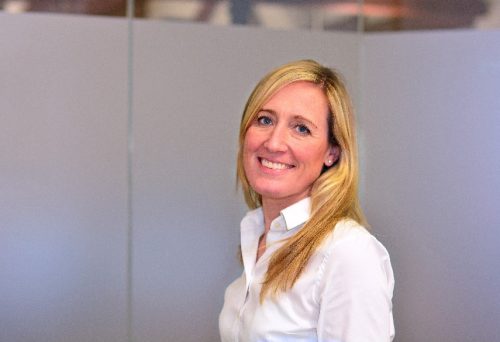 Manchester-based property group Landwood has announced the promotion of Anna Main to the main company board – within months of joining the business.
Anna arrived at Landwood Group to head up its new commercial asset division and it is the success of this team that has led to her swift promotion to board director.
Since she moved to Landwood from Avison Young the group has taken on new instructions to manage assets for a clutch of new clients, property trusts and funds as well as from existing Landwood Group clients such as FRP and Grant Thornton.
Anna, 41, heads a team of five in the commercial asset division and even during the COVID-19 lockdown they have continued to win new business. The team is now set to expand to cope with the increased workload with recruitment under way.
Anna said: "I came here to bring a fresh approach to asset management and am delighted with the results so far.
"The period of lockdown has forced businesses to take stock of their agreements, their income streams and, in some cases, they've not been satisfied. The Landwood team is extremely hands-on and we all have years of experience in improving portfolio performance, generating strong returns.
"As businesses re-open we are really looking forward to building an even larger client base of high-net worths, property trusts and property owners who appreciate Landwood's higher level of service."
Landwood Group managing director Mark Bailey said: "Anna has made a real impression in a short space of time – as we hoped she would.
"It's been a period no-one could have predicted, but Anna and her team have been agile to spot opportunities and grown their arm of the Landwood business significantly. The outlook is very strong.
"On behalf of everyone at Landwood Group, I'd like to say a massive 'well done' to Anna."
::
Cheshire East Council has named its new equality, diversity and inclusion champion.
Cllr Marilyn Houston succeeds Cllr Stewart Gardiner, who is stepping down from the role after several years.
The Crewe West member will take on the position with immediate effect, although all statutory responsibilities under the Equality Act (2010) will remain with the present cabinet member for corporate services, Cllr Jill Rhodes.
Cheshire East Council seeks to ensure that all its policies and working practices are underpinned by a robust equality and diversity strategy that reflects the council's culture and promotes equal opportunity and fairness.
The council is about to go out to consultation with its refreshed equality objectives. These will shape and direct its equality, diversity and inclusion strategy and provide opportunities to build on the excellent work delivered to date.
Cllr Houston, a former mayor of Crewe, worked as an equality and diversity adviser for Cheshire and Warrington Learning and Skills Council and as an inclusion officer for the former Crewe and Nantwich Borough Council.
She was elected to Cheshire East for the first time in May 2019. She said: "I want to pay tribute to my predecessor, Cllr Gardiner who I know was very committed to promoting equality and diversity, not only within the council but also to the wider public.
"It is important that, as a local authority, we are fully committed to the ethos behind a clear equality and diversity policy and that we promote inclusivity at every opportunity, whether it is through staff recruitment and working practices or through public events such as the highly-successful Pride in the Park.
"I take on this role with a hint of disappointment as we have been forced to cancel Pride in the Park for 2020 due to the current pandemic. We are going to hold a 'virtual' Pride in the Park event, but I am looking forward to seeing it return and build on its previous success and popularity.
"The current coronavirus pandemic has exposed health inequalities in the population. Black, Asian and minority ethnic groups and those experiencing poverty and social exclusion, are more at risk. This makes our work around equality, diversity and inclusion of even greater importance."
Cllr Gardiner said: "After three years as the council's equality and diversity champion – a role I have enjoyed immensely – I have decided to stand down owing to other civic commitments within the borough. I am confident that under Cllr Houston's leadership, Pride in the Park will return with gusto in 2021."
::
Law firm TLT has expanded its fast-growing construction team as part of its full-service offering in Manchester, with the arrival of Jahanara Hussain as partner.
The strategic appointment deepens the firm's capabilities in construction and engineering, building on the appointment of TLT's head of construction in Manchester, Sean McCay, in 2019.
Jahanara, who is a transactional construction specialist and joins from BLM Law, has 20 years' experience and has also worked at Eversheds, Halliwells and Gateley.
She will work alongside Sean, who has successfully built a team around him in the past year. The appointment also supports TLT's recent appointment to the North West Legal Consortium 2020-2024 legal services framework.
Jahanara brings a wide range of experience to TLT, having worked on numerous major infrastructure and development and engineering projects across the UK and overseas.
She has advised on complex projects in higher education, residential, retail, network distribution centres and various local infrastructure fund projects.
She advises private and public sector clients including developers, contractors, consultants, funders, end users, local authorities and private individuals, and is bringing active projects to TLT.
Graeme Orchison, location head for TLT in Manchester, said: "This is tremendous news for TLT as we look to deepen our capabilities across the full service team in Manchester. This rapid expansion of key service lines is critical to support our key priority sectors, and we were delighted when Jahanara agreed to join TLT earlier this year.
"We see immediate opportunities to support our clients with their growth plans and construction requirements in the coming months and it is great to finally have her on board."
Jahanara Hussain said: "I am delighted to be joining the strong and ambitious team at TLT. The firm has incredible strength in depth across its practice areas, which makes it a unique proposition in construction and I am excited to be bringing that to our clients. The firm has been going from strength to strength and I am looking forward to playing a key role in our future growth."
Other partner appointments in Manchester in the past year include employment partner Liz Cotton, development partner Claire Hamilton, corporate partners Richard Life and Mark Traynor, and contentious insolvency expert Claire Graham.