Bars group launches £15m share placing and announces plan to move to AIM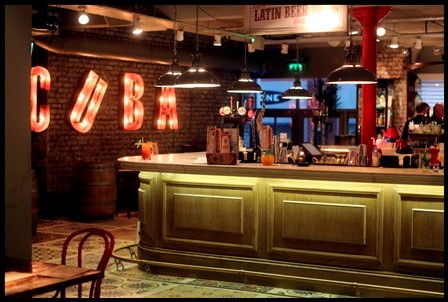 Manchester-based Revolution Bars Group this morning announced plans to raise £15m through an equity sale.
The offer will comprise a firm placing and placing and open offer.
It also announced proposals to de-list from the London Stock Exchange's main market and join the Alternative Investment Market.
The group, which operates 74 premium bars under the Revolution and Revolución de Cuba brands, announced last month that it had achieved an extension to its debt facilities with its bank, NatWest.
However, it said today that it needs to raise more funds to achieve an appropriate level of indebtedness and emerge from the COVID-19 pandemic in a position of strength.
Proceeds will also be used to recommence its bars refurbishment programme and to take advantage of growth opportunities post COVID-19.
The bars sector has been among the worst hit by the lockdown measures to stem the spread of the virus, and is likely to be the last sector to return to anything approaching normality as lockdown is eased.
Up to £9m will be raised through the firm placing of up to 45,000,000 new ordinary shares at the issue price of 20p per new ordinary share.
Up to a further £6m will be raised through the placing of up to 30,017,495 new ordinary shares at the issue price subject to clawback to satisfy valid applications under the open offer.
The issue price represents a discount of approximately 42% to the closing price of an ordinary share on June 4.
Board members intend to invest, in aggregate, £132,000 in the fundraising.
Following the successful raising, chief executive Rob Pitcher said: "The fundraising will ensure that Revolution Bars Group has a more appropriate capital structure as we emerge from this uncertain period and will allow the group to resume its successful refurbishment programme and take advantage of potential opportunities which may arise in the near term.
"We are grateful to the investors, suppliers, landlords, employees, and NatWest who are assisting us through this unprecedented time.
"We are now focused on reopening our bars, when safe to do so, to meet the pent-up demand from our young customer base and get back to creating fun and memorable experiences for our guests and our teams to return Revolution Bars Group to growth."