Law firm advises on latest Livingbridge investment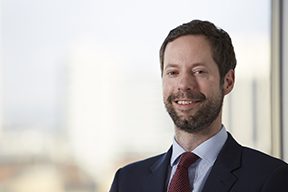 Addleshaw Goddard's North West corporate team has advised private equity firm Livingbridge on its investment in cloud security vendor TitanHQ.
The amount of investment is undisclosed.
TitanHQ, based in Galway, Ireland, provides advanced web filtering, email security and email archiving solutions to more than 8,500 businesses and 2,500 managed service providers (MSPs) across 150 countries.
The company currently powers three security solutions: WebTitan for web security and content filtering; SpamTitan for email security and anti-malware protection; and ArcTitan for email archiving.
The investment, which was made through Livingbridge's Enterprise 3 fund which invests in fast-growth SMEs with an enterprise value of up to £50m, will allow TitanHQ to continue its ambitious plans for growth, with increased investment in product development and people.
Paul Medlicott, private equity partner at Addleshaw Goddard, said: "We're very pleased to have worked with Livingbridge on this significant investment, and we look forward to working together again soon.
"This has been a great transaction to work on at a time where completing private equity investments is challenging and shows that transactions can be delivered for the right businesses."
George Danczak, who leads a focus on digital and tech businesses at Addleshaw Goddard, added: "Despite the wider disruption caused by COVID-19, software, tech and digital businesses tend to be very resilient and are highly-attractive investment opportunities.
"As workforces continue to adapt their working practices, demand for cyber security solutions is growing fast, and this is a great example of how there are still deals to be done in the right sectors."
Addleshaw Goddard's team was led by Paul Medlicott, George Danczak, Elizabeth D'Albert and Saad Ali.
Livingbridge has a Manchester office on the city centre's King Street.