More diversity needed to unlock small business potential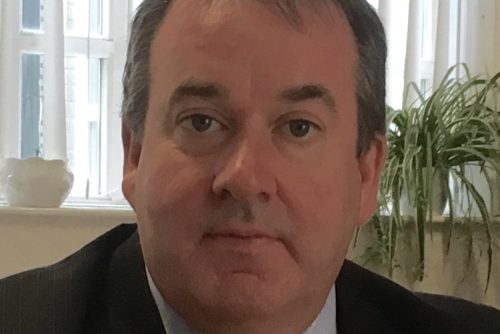 A new survey has revealed that women and BAME business leaders are missing at the top of firms, which experts say is hindering the North West's economic growth potential.
The Department for Business Enterprise and Industrial Strategy (BEIS) has released the latest Small Business Survey for 2019.
The findings have revealed that:
Only 15% of SME employers are women-led, a drop of two percentage points
Only five per cent of SME employers are run by leadership teams where the majority are from black and minority ethnic (BAME) groups and these are most likely to be in London (15%) and the West Midlands (7%)
Now, two of the North West's leading business support agencies, The Women's Organisation and the Federation of Small Businesses (FSB) Merseyside and Cheshire, have weighed in on the findings.
Area leader for FSB Merseyside and Cheshire, Michael Sandys, said: "These latest figures paint a revealing picture of the make-up of small businesses across the UK, clearly highlighting the continued and significant under-representation of both women and those from ethnic minority backgrounds at the tops of firms.
"Women-owned businesses contribute a staggering £105bn to the UK economy every year, but there is so much more potential to be unlocked.
"We currently have 5.8 million small businesses operating across the UK, but our research indicates that we could have another 1.2 million new enterprises led by women, if we get the right support in place.
"As we emerge from this recession, the Government needs to take a good look at the careers advice, business support, promotion of role models and access to finance that will be needed to help entrepreneurial women that want to start-up on their own.
"Equally, despite the fact that around 15% of the UK population belong to ethnic minority communities, only five per cent of small firms are led by teams where at least half of those at the top are from minority ethnic groups.
"FSB's own research found that firms that hired employees from an ethnic minority were more innovative than those without.
"If more women and those from an ethnic minority are able to get into leadership roles, we can help to transform the make-up of small businesses for the better."
The Women's Organisation, which covers Liverpool and Manchester, is one body offering such advice, training and practical support to budding female entrepreneurs and business leaders.
Chief executive Maggie O'Carroll said: "There is huge unrealised economic potential of female and BAME entrepreneurs across the country and we urgently need to see this balance redressed if we are to unlock the full capability of the UK's economy and catch up with our international competitors.
"We know that women and those from BAME backgrounds certainly do not lack the ability, or the ambition, to take on these top roles, indeed, we see first hand every day the appetite of women to start their own enterprises and develop in their careers.
"At a local and national level what we need to see is more role models in top leadership positions alongside investment in business support for women and fairer and more equal access to funding for female start-ups.
"Indeed, last year's Rose Review into female entrepreneurship identified lack of funding as one of the biggest barriers to female start-ups, with female-led businesses receiving less funding than those headed by men at every stage of their journey, from start-up to scale-up.
"SMEs are the backbone of our local and national economy and need to be fully supported, now more than ever, and encouraging more women and BAME leaders into entrepreneurship and top roles is central to this."