North West solicitors launches international family law team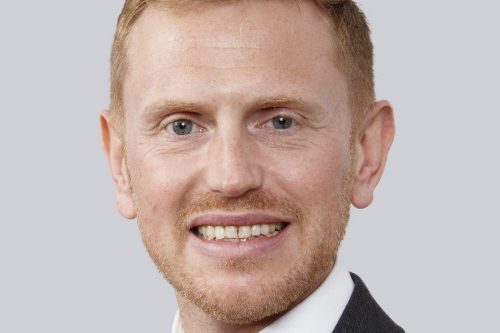 Law firm Slater Heelis has launched an international family law team, and appointed international abduction specialist, Dorota Beange.
The firm, with offices in Manchester and Cheshire, says it will result in the team expanding its family law offering to cover cases involving international abduction, intra UK cases and wardship proceedings, in addition to bolstering its existing offering to clients where a foreign element is present in family proceedings.
Dorota joins the team as a consultant solicitor and is an Accredited Higher Rights Solicitor Advocate.
She is fluent in Polish, and speaks German and Russian to a high level. Dorota undertakes complex cases throughout the country and often appears as the advocate in her own cases.
As a leader in her field Dorota provides her opinion to various authorities in cases involving the implementation of English Court Orders abroad, with a focus on Eastern Europe, and recognition of foreign orders in England.
She has close links with law firms in Poland, and other European countries, giving her greater insight into various cross-jurisdictional matters.
Dorota is also a regular guest lecturer on international family law both in England and abroad for both the legal profession and students, including the law schools at Leeds Beckett University and Opole University, Poland.
She said: "I'm thrilled to be joining Slater Heelis and develop its offering in international family law.
"My holistic end-to-end approach means that distressed families are handled sensitively, with me being their main point of contact at all times.
"I am able to handle a case from start to finish and advise where best to start proceedings, as well as work with partners based in Eastern Europe for the best outcomes for clients.
"My Higher Rights Advocacy also means that I have full oversight of all court matters through to final hearings, providing additional reassurance to families in their time of need."
Mark Heptinstall, head of family law at Slater Heelis, said: "As family lawyers we increasingly come across cases with an international element requiring expert knowledge.
"I am delighted to be expanding the team once again and adding this new service allows us to work closely with the many multi-cultural communities within Manchester and the North West, and provide complete advice on their cases.
"Dorota is a fantastic lawyer and has a strong track record of successfully working on complex international cases. This additional expertise complements our already strong family team and enables us to grow our offering as a leading North West law firm."
The Family Court continues to operate during the current COVID-19 pandemic, and Slater Heelis is continuing to work remotely through the current lockdown measures.