Manufacturing chief dismisses fears of second coronavirus wave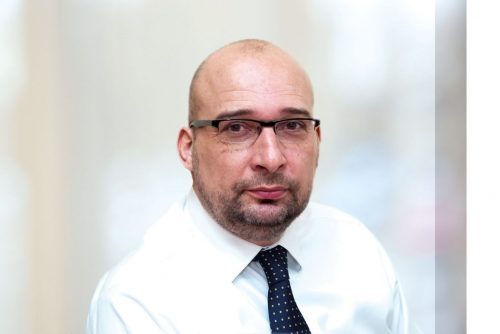 X

Register for free to receive latest news stories direct to your inbox
Register
The prospect of a second wave of coronavirus in China holds no fears for Manchester manufacturing group Renold.
It provides chains for a range of industrial uses for clients around the globe, including its own factories in China.
But chief executive Robert Purcell is unconcerned that manufacturing and the economy could grind to a halt once more in China.
It was the first nation to go into lockdown after the virus was discovered in Wuhan  and this week new cases of coronavirus have been discovered in a Beijing food market, leading to the authorities ordering a lockdown and widespread testing.
However, Mr Purcell believes the situation will not be a precursor to further economic shocks: "I am not worried about a second wave in China," he declared.
"China understood what was required and dealt with it accordingly."
He was speaking with TheBusinessDesk.com following Renold's annual results for the 12 months to March 31, announced yesterday (June 16).
Revenues fell from £199.6m last year to £189.4m and statutory pre-tax profits of £4.9m compared with £10.4m the previous year due to the impact of the pandemic towards the end of the group's fiscal year.
Commenting on the results Mr Purcell said: "I think we have done quite well in these difficult times, maybe better than people expected."
And he expects the business to recover once economies begin to emerge from lockdown and restart.
He said: "China has come out the other side.
"The market is sluggish compared to what it used to be because the economy there is not up to full speed, that is because Western businessess don't require as much product.
"Australia is a law until itself and is going ok.
"The European recovery is under way and America is the laggard, as far as we are concerned."
The Manchester business trades worldwide, with operations in the Americas, Europe, India, the Far East, China and Australasia. During the year it bought out its Chinese joint venture partner in its business there.
And while Mr Purcell said he believes the coronavirus pandemic has had a bigger impact on business than the 2008 financial crash, he expects economies will recover faster than the global banking crisis.
"I would say this is more extreme than 2008," he said.
"In April and May it was a total lockdown scenario.
"But I am not convinced it will pan out the same way as the financial crisis, because that had long, lingering effects.
"While a number of our factories stopped for a few weeks, including China, most have opened and are operating."
And he said this time next year he expects Renold to be back to where it was prior to the pandemic.
"We will be close to previous levels, but the economy won't be back to previous levels."
The latest fiscal year has started well, he revealed: "We have made profit and generated cash in the two months of this current financial year and we are seeing signs of steady improvement in June."
This will lay the foundation for ambitious strategies, he revealed: "We have go a lot of plans in place.
"We are in a good position to come out the other side of this in a stronger position.
"The end of the financial year was the end of our restructuring works which cost £4m a year.
"That will give us cash we can use for other projects or use for other purposes."
And post-coronavirus, the new trading picture will present plenty of new opportunities, he said: "There will be plenty of acquisition opportunities.
"We are conservative in terms of how we run our balance sheet, so we won't be taking any risks, but we will look at opportunities if we think we are in the right place to do it."