Fintech expands South American reach with digital lender acquisition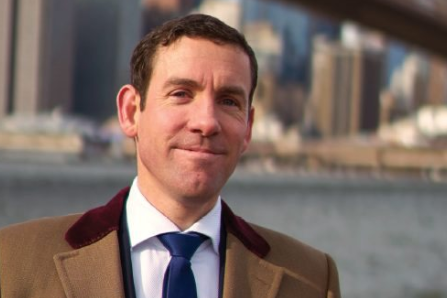 Fintech, Greensill, which has a Daresbury operation, has acquired Omni, Latin America's foremost digital lender to SMEs, for an undisclosed sum in a landmark deal that accelerates its global growth strategy.
Greensill provides working capital finance for businesses and people globally.
Its research shows that the market for working capital finance in Latin America is worth $750bn and the addition of Chile-based Omni's leading-edge technology platform and growing portfolio of products and clients will result in a step-change in Greensill's capabilities in the region.
Omni was founded in 2018 by fintech pioneers Diego Caicedo and Andrés Abumohor.
The company provides digital working capital solutions to SME suppliers of large companies in Chile and Colombia.
In the past three years Omni has provided $300m of financial solutions to more than 5,000 clients.
In 2019, Greensill provided $143bn of finance to more than eight million customers and suppliers in more than 175 countries.
Volumes, year-on-year increased by 73% in the first quarter of 2020 as demand continued to rise.
Lex Greensill, founder and chief executive of Greensill and an alumnus of Alliance Manchester Business School, said: "It gives me great pleasure to welcome Diego, Andres and their team to Greensill.
"Latin America is a highly-attractive growth market for us and the acquisition of Omni will significantly expand our capabilities in this important region.
"Together, we will ensure that SMEs across Latin America have the fairest access to finance available."
Diego Caicedo said: "We are delighted to be joining Greensill. Both of our companies were founded with similar business philosophies and ambitions, and this transaction will allow Omni to accelerate our growth plans in the Latin American market, while also benefiting from Greensill's expertise and global capabilities."
Greensill research has identified a global addressable market for working capital finance valued at $56.3 trillion.
Latin America accounts for some $750bn of this total. World Bank data shows that SMEs across Latin America account for more than 20% of the global unbanked market, which means entrepreneurs and suppliers all over the region struggle to find fair finance.
Together, Greensill and Omni argue they are perfectly positioned to address this inequality, opening opportunity for SMEs to access fairer finance all over Latin America.
The Omni acquisition builds upon Greensill's established Americas team.
Chief country officer, Americas, Freddy Boom, said: "To add such talent, technology and energy to our team is very exciting and means this acquisition will be accretive from day one. In welcoming Omni into the Greensill family we are able to help many more businesses and people across Latin America access the finance they need."
Greensill opened its hub in Daresbury last December, where it intends to recruit more than 200 staff.
Earlier this month it was one of four new lenders to have been approved by the British Business Bank to administer the Coronavirus Large Business Interruption Loan Scheme (CLBILS).