UKFast appoints Booking.com leader as new CEO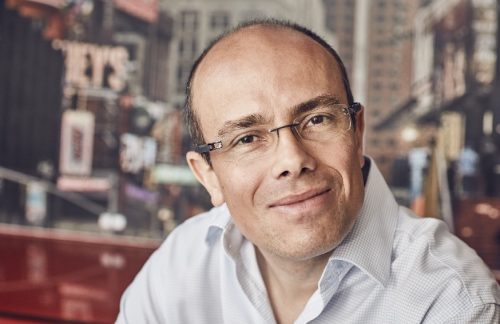 Manchester cloud hosting business UKFast Group has appointed ex-Rentalcars.com and Booking.com's Ian Brown as chief executive.
It follows the departure in May this year of UKFast founders Lawrence and Gail Jones, six months after serious sexual allegations were made against the businessman, claims which he denied as "wholly untrue".
Mr Brown joins the firm after more than five years as CEO of fellow Manchester tech giant Rentalcars.com, which, in 2018, also became Booking.com's transport business unit.
Rentalcars.com and Booking.com are both part of Booking Holdings Inc.
Ian Brown said: "I'm incredibly pleased to join another of the UK's flagship tech companies, and, indeed, to move from the North West's leading B2C tech business to its leading B2B tech business.
"The sheer pace of change right now in areas such as cloud, home working, and security all point to multiple opportunities for UKFast and its customers.
"I'm delighted to be joining the UKFast team at this exciting time.
"Many people don't realise quite how large the B2B partnerships business is inside Rentalcars and Booking. Regardless of whether it's B2B or B2C though, the goal is always the same: take away all the hassles and anxiety, and just make it massively easier for your customers to do what they want to do."
Before joining Rentalcars.com, Brown was a senior partner at Oliver Wyman Consulting, where he led three of the firm's practice areas globally: Travel & hospitality; distribution & wholesale; and pricing sales & marketing.
Brown was also one of the founding partners of OW Labs: the firm's digital practice.
In 2014, Brown joined Rentalcars.com where he oversaw a period of very significant growth, underpinned by major investments in product and technical capability, customer experience, and people development for the world's largest car hire booking platform.
Founded in 2004 as TravelJigsaw, Rentalcars.com joined Booking Holdings – known then as the Priceline Group – in 2010.
Its 2,500+ strong team manages more than 10 million bookings annually across 180 countries from its Manchester headquarters.
Brown's appointment follows the announcement last month that UKFast's private equity investor, Inflexion, had become majority shareholder, increasing its stake to 75%.
Richard Bishop, UKFast Group's chairman, said: "At UKFast, Inflexion is committed to making significant investments in capability in specialist areas such as cloud security, networks and remote desktop services.
"Ian brings a unique experience to UKFast of what it takes to really scale a UK tech business into multiple markets by focusing relentlessly on customers."