Coronavirus business update: Latest news across the North West

Lancaster University is spearheading a unique, automated, social distancing and way-finding model for businesses preparing to re-open safely in the post-pandemic recovery.
The new model, devised by the university's new School of Architecture, uses algorithms, special design exploration processes, generative software, sympathetic signage, electronically-created floorplans and heat tracking and mapping to inspire a safe environment for people.
Working with Lancaster City Council, the project, funded through Beyond Imagination, a £13.2m Research England project at the university's ImaginationLancaster, a design-led research laboratory, is currently undergoing development with the design team, ready for implementation.
The council is keen to explore using the novel social distancing mode, currently undergoing feasibility testing, for retailers in the Lancaster area.
Initially the work was desktop-based, completed from floor plans submitted with results generated through processing by computer software.
'Generative' design exploration methods were used to automate and implement optimised wayfinding designs to improve the risk of areas identified as non-compliant.
An exclusion zone between two passing users was automatically tracked onto the floor plans by software to highlight areas 'at risk' of non-compliance for social distancing.
The distancing measures are able to respond to changes in government advice in relation the distance between customers and can be adapted to conform to social distancing rules.
The council-owned city centre creative hub, The Storey, is the 'live' wayfinding test bed for the new model and will become a new 'Generative Spacing Lab' to which retailers from the service industry will be invited to explore, consult and give feedback to both the research and design teams.
Central to the new model is an array of imaginative signage, created by Preston-based Wash Design, which considered how signage design impacts the effectiveness of social distancing measures, branding and avoiding signage 'fatigue'.
Project leader and head of architecture at Lancaster University, Des Fagan, said: "This is significant because social distancing, in one form or another, will be with us for many months to come."
::
Sale businessman Nigel Morton has been working with some of Manchester's biggest brands to ready their spaces for returning to work, as businesses begin to welcome staff back.
Nigel created PuraMyst while in Majorca on mega-yachts and cruise ships in the Mediterranean, initially creating it in 2014 to curb the spread of Norovirus and MRSA on board vessels.
The ultra-fine mist acts like a 'dry fog' and sterilises everything it touches, and is safe for humans and animals to ingest.
Now, in the wake of the COVID-19 pandemic, Nigel has brought PuraMyst to land, collaborating with businesses such as The Lowry Hotel, real estate consultancy firm OBI, and GG Hospitality-owned The Stock Exchange Hotel – which have been utilising the mist to keep their venues safe as employees look to return to workplaces.
"I'm from Manchester and to be able to develop the business here is fantastic," said Nigel.
"The standards required for sanitisation at sea are extremely high and we are able to bring those standards right into the heart of a business, so employees and visitors feel safe. The process of misting and sterilising a superyacht is identical.
"We've carried out full sanitisation of the hotels free of charge, as we are proud to be helping our NHS heroes and doing our bit to keep them safe."
PuraMyst uses a safe biocide which is dispersed using specialist equipment to turn it into a dry fog, which is human-friendly and food-safe – so businesses won't need to evacuate their spaces of people. It is deadly towards airborne pathogens and touch viruses and leaves no residue.
::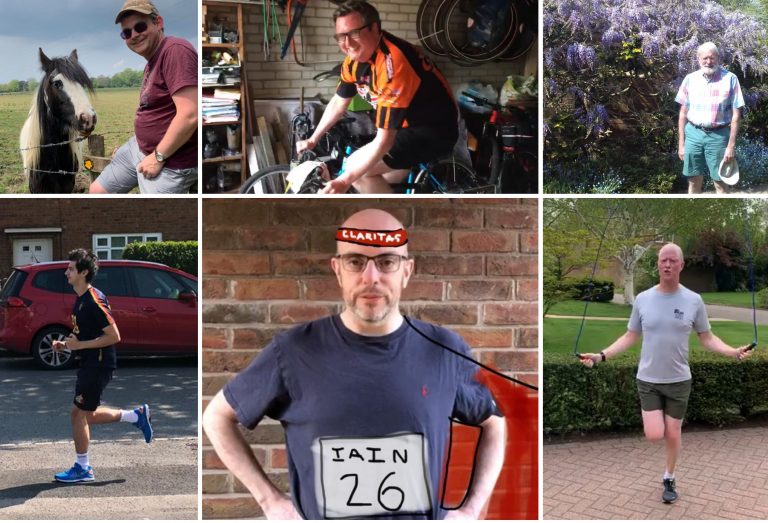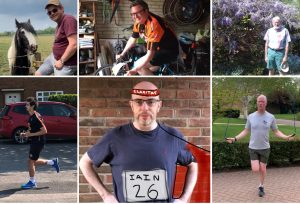 Claritas Tax has joined forces with UK charity KidsOut to take part in its 2.6 challenge, raising much-needed funds to support women and young children forced from their homes as a result of domestic violence.
KidsOut supports every child forced to live in a Women's Aid Federation refuge after fleeing a life of domestic violence – sadly something that has increased during lockdown.
Colleagues from Claritas's offices in Manchester and Birmingham took part in a virtual 'Trek to Tokyo'.
The challenge saw them engaging in different exercise-based activities over an eight-week period, collectively clocking up the miles needed to reach Tokyo. Without breaking any lockdown rules they managed to travel a total of 9,740km – the distance from Birmingham to Tokyo.
The Claritas team took on a range of activities from skipping, running and even horse riding to clock up the miles.
Finally raising in excess of £3,604.20p, the funds will help KidsOut to continue its vital work, providing support and guidance to mothers and their young children at an incredibly difficult time in their lives.
Iain Wright, director at Claritas Tax, saidd: "As we entered lockdown we didn't want to sit around and do nothing. We chose KidsOut as our chosen charity because of the amazing work they do to support the victims of domestic violence.
"To be able to combine keeping fit, motivating colleagues and raising money for a fantastic cause was a simple choice to make. KidsOut is a fantastic charity, doing amazing work."
Gordon Moulds, chief executive of KidsOut, said: "We're really grateful to Claritas for taking part in our 2.6 challenge and raising the amount of money they have – it will go a long way to help deliver our much-needed services.
"Being able to provide food vouchers and toys during this difficult time means a lot to the children involved – it goes a long way to remind them that someone cares."
::
A North West law firm is reporting a four-fold increase in divorce enquiries as the coronavirus lockdown puts pressure on relationships.
SAS Daniels, which has offices in Chester, Congleton, Macclesfield and Stockport, says that lockdown has led to relationship gripes being amplified and couples re-evaluating what they want from life.
In the first three weeks of June the firm has received four times as many divorce-related enquiries compared with the previous month.
Peak divorce times are typically after periods where couples have spent extended periods together – after Summer holidays and Christmas. This week marks three months since full lockdown initially began on March 23.
Anita Scorah, partner in the family team at SAS Daniels, said: "In the past few weeks we have seen an upsurge in divorce instructions from new clients. Whilst we had anticipated a rise following the enforced proximity of lockdown, interestingly, we are mostly experiencing couples who remain on good terms, but who have decided their marriage has reached its natural end.
"Rather than acrimony and hostility having broken marriages apart, many have discussed matters between themselves and are looking for a civilised and amicable winding-up of a situation which has simply not been positively working for either of them for some time. These new couples are looking to navigate their way out of a relationship that has run its course.
"Sadly, the COVID-19 situation has stalled the introduction of the new no-fault divorce legislation, however, it is possible to work the current system to enable separate living with effective shared parenting.
"Being locked down together seems to have, out of necessity, engendered a more composed and calm approach to what has historically been a more typically discordant and volatile time."