Coronavirus business update: Latest news across the North West
Cheshire East Council has launched the second phase of the local discretionary grant scheme aimed at helping businesses through the coronavirus pandemic, which opens for applications at 8am today, June 26.
The council has already implemented a first phase of this grant scheme which closed on June 15. It received more than 450 applications from small business which are currently being assessed.
Having received feedback on this scheme a second phase will be open for a period of two weeks to allow businesses to apply for funding. This phase will close at 8am on July 10.
This phase seeks to support a wider cohort of businesses, including some of those that were not eligible in the first phase and the Government's small business grant and retail, hospitality and leisure grant schemes.
This phase will be open to:
Local independent retail, hospitality and leisure businesses occupying premises with a rateable value in excess of £20,000;
Bed & breakfasts which pay council tax instead of business rates;
Charity properties in receipt of charitable rate relief which would otherwise have been eligible for small business rate relief or rural rate relief;
Small businesses in shared offices or other flexible workspaces that do not pay business rates with annual rental costs of between £3,000 and £51,000;
Regular market traders with fixed building costs, such as rent, who do not have their own business rates assessment;
Any other business that has a rateable value of up to £20,000.
Grants of between £2,500 and £25,000 may be awarded.
In line with government guidance, it is anticipated many grants will be below £10,000 to ensure the fund can benefit a larger number of businesses.
This revised policy, which was agreed on June 22, has strict eligibility criteria including mandatory requirements set by government, which businesses will need to review before they apply. Some of the criteria are that businesses:
Have fewer than 50 employees and meet the requirements of being a small business as defined in Section 33 Part 2 of the Small Business. Enterprise and Employment Act 2015, and the Companies Act 2006;
Can clearly evidence a drop-in income due to COVID-19 of in excess of £750 for the quarter March 1-31 May 2020;
Are able to clearly evidence and identify ongoing fixed business property-related costs, for business premises in Cheshire East, in excess of £750 for the period 1 March-31 May 2020.
Cllr Nick Mannion, Cheshire East Council's cabinet member for environment and regeneration, said: "The grant will offer a lifeline to smaller businesses which have high ongoing property costs, struggling as a result of the COVID-19 pandemic.
"Local enterprise is an integral component within local regeneration schemes across the borough.
"It is important to kick-start these businesses to escalate revenue and rebuild consumer confidence.
"Cheshire East is an attractive area for businesses – particularly because of the scheduled infrastructure projects – and we want to maintain that philosophy in the aftermath of COVID-19 and continue to flourish."
::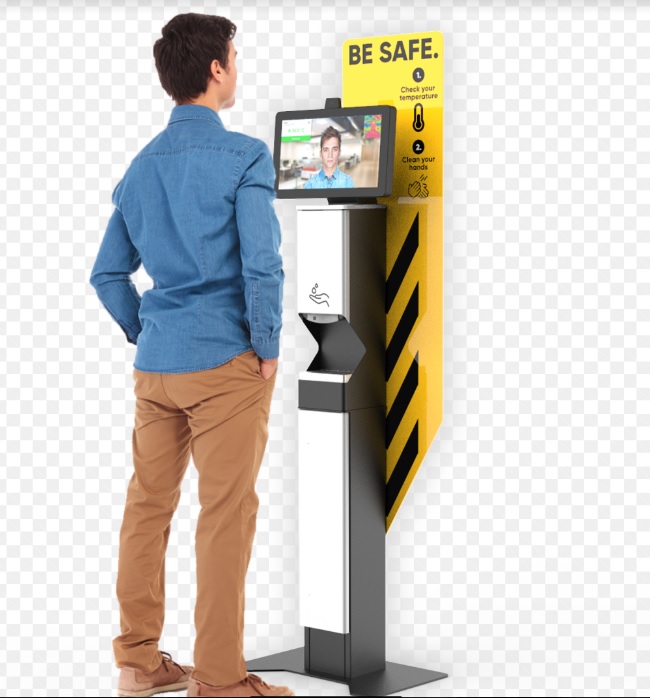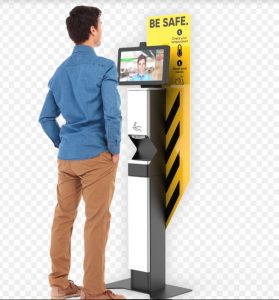 Wirral-based Evoke Creative, a design-led manufacturer of interactive digital solutions, has developed a series of innovative new products which address the challenges faced by its blue-chip client base as they re-open for customers and employees following lockdown.
The firm – which received investment from BGF in 2018 – supplies interactive digital solutions, including self-service kiosks, video walls, digital signage and payment terminals to organisations such as JD Sports, McDonald's and Google.
It has invested in the design and development of a kiosk – EV LITE|Temperature Check – which screens customers and employees on arrival at a premises and has a contactless temperature check function along with an automatic hand sanitiser.
Among a range of new solutions, the business has also launched a contactless user experience which can be integrated into existing touchscreen applications.
The Evoke CORE|Contactless Interface has far-reaching application, particularly in the retail, hospitality and leisure sectors.
Dean Ward, founder and CTO, said: "Our systems allow organisations to connect and engage with their customers in dynamic and rewarding ways, helping to maximise transaction conversion rates, improve customer journeys and reduce costs.
"In the past few months we've innovated at pace to come up with a range of solutions which will allow brands to continue to engage customers safely as we emerge from lockdown.
"As a business, we're looking towards new sectors and potential applications for our technology."
Evoke has been voted as one of the 50 fastest growing companies in the North at the Northern Tech Awards for the past five years.
::