Coronavirus business update: Latest news across the North West

A Poynton-based print firm is providing as many customers as possible with antimicrobial print and protected paper products to play their part in helping protect businesses and prevent the spread of infections.
Galloways, which celebrates 150 years in business this year, is working with Addmaster (UK), a supplier of premium-quality additives for the plastic, paper, textile, paint and coatings industry, on ramping up the application of its Biomaster antimicrobial technology.
Biomaster protected paper and board provides effective, lasting antimicrobial protection, reducing the risk of cross-contamination and preventing bacterial build-up in storage.
When bacteria come into contact with a Biomaster-protected surface, the silver-ion technology prevents it growing, producing energy or replicating – in essence preventing the growth of bacteria and lasting for the lifetime of the product.
Matt Galloway said: "Paper is inherently difficult to clean, which makes it a perfect breeding ground for pathogens and a potential source of cross-contamination. Anything from patient files and folders to food packaging and wallcoverings are possible transmission points for harmful microbes.
"In these challenging times, we are all looking to do everything we can to reduce the spread of infection to protect ourselves and others and broadening its availability to all sectors. We have had a number of enquiries already, including from a company looking at protecting workstations with protective paper coverings so that staff can hot-desk safely."
Addmaster spokesperson Karl Shaw said: "The technology behind Biomaster makes it an effective second line of defence against the proliferation of harmful microbes."
::
Recent Moneypenny data has revealed substantial increases in live chat usage during the lockdown.
With face-to-face customer service on pause and many large businesses's phone lines struggling to cope with large call volumes, live chat has stepped up to help the nation with their customer service enquiries.
With lockdown affecting businesses across all industries, the study focused on the changes in specific industry enquiries.
Larger businesses saw the biggest increase in the volume of live chats – with weekly live chat volumes up 215% on pre-COVID weekly levels – this is followed by the automotive sector which had the second-highest increase (206%), followed by estate agents (190%), legal sector (118%) and finally SME's with an increase of 109%.
With lockdown slowly easing it would appear that more people are starting to think about moving and buying property. Letting agents transitioned to virtual viewings as lockdown rules were relaxed and in week 20 (week commencing May 11), Wrexham-based Moneypenny saw an increase in letting viewing enquiries by 210% and sales viewings by 184%.
The amount of time customers spent on the chat also saw an increase. With the average chat time being around 491 seconds during the lockdown, chat times soon saw an increase for the week commencing May 11, to 508 seconds.
Large business live chats saw the highest increase in chat length of nine per cent, followed by the automotive sector with seven per cent increase, then SME's with six per cent and then estate agents two per cent.
Joanna Swash, Moneypenny CEO, said: "The lockdown has shown just how valuable live chat is for businesses and particularly as they have had to adapt to the new government guidelines and social distancing laws.
"Live chat has managed to fill the gap between the ease of email and the speed of phone calls. In times of panic and high stress, live chat has been able to keep people connected and has relieved some of the pressures faced by customer service teams."
::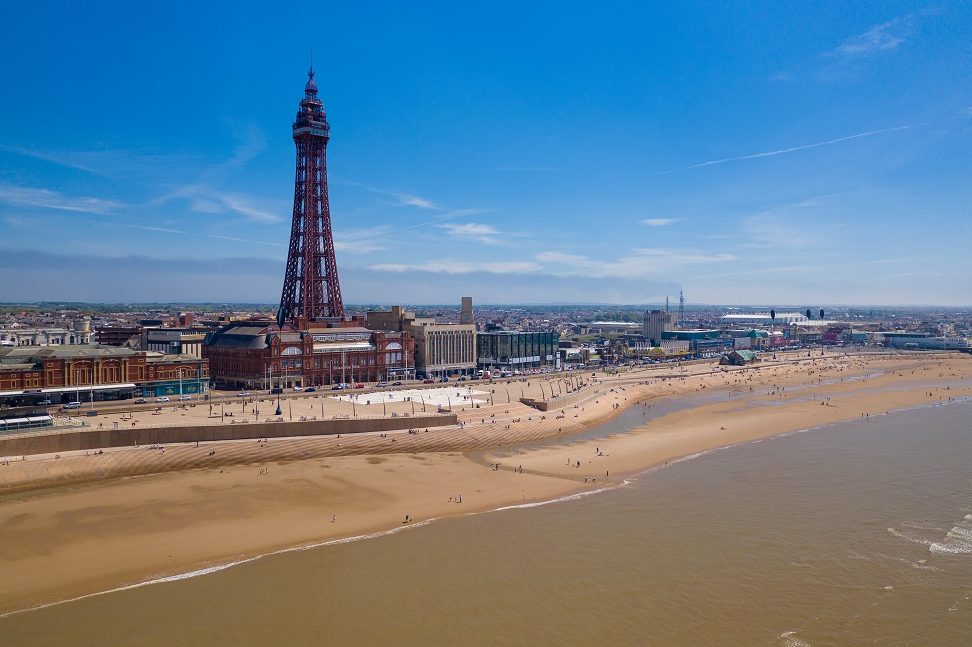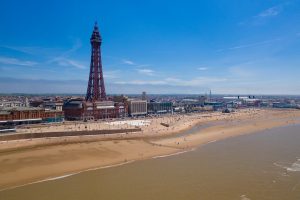 Blackpool is preparing to officially reopen its doors to tourists after more than 100 days of lockdown with a message of reassurance.
Many of the resort's key attractions, hotels, restaurants and bars will be allowed to reopen on Saturday, July 4.
Ahead of that reopening, VisitBlackpool has created a Know Before You Go online platform to give visitors an insight into the range of measures that are being taken to ensure their safety and enjoyment.
One of the resort's big attractions, Blackpool Zoo, was the first to open its doors on Monday June 29. That will be followed this weekend with the opening of Blackpool Pleasure Beach, part of The Blackpool Tower, the SEA LIFE Centre, Madame Tussauds, piers and amusement centres along the famous Golden Mile.
The Know Before You Go section on the VisitBlackpool.com website provides detailed information on what hotels and attractions are putting in place to meet government guidelines around hygiene and safe distancing.
These include reduced capacity, allocated time slots, managed queueing areas, enhanced cleaning regimes, and extensive staff training.
All of Blackpool's tourism businesses are being encouraged to sign up to VisitEngland's new We're Good To Go industry standard which is aimed at giving visitors the confidence that all guidelines are being adhered to.
Within hours of it being launched, a number of Blackpool's key attractions had already secured the accreditation.
Cllr Gillian Campbell, cabinet member for tourism & culture on Blackpool Council, said: "It has been unimaginably difficult to ask our visitors to stay away during the lockdown.
"During that period, our tourism businesses have been busy behind the scenes preparing for the day when they would be able to reopen. That day is almost upon us and we need to give our visitors the confidence to return, knowing that our priority is their health and safety."
::
Manchester's hospitality and leisure sector is also preparing for reopening this weekend, including Mount Street sports bar Brotherhood, which will be showing Manchester United's clash with Bournemouth at 15:00.
It has installed plastic screening and hand sanitiser units while all tables will be adorned with handy QR codes, allowing guests to scan the code on their phone to instantly bring up menus.
All food and beverages can then be ordered and paid for using a smartphone, which will all be delivered to the table.
The Brotherhood team delivering drinks and collecting glasses will be in full PPE (personal protective equipment), as will the bar and kitchen team.
An all-new training programme written in conjunction with COVID-19 measures has been rolled out to the team and the venue is undergoing a deep clean prior to the relaunch.
Timers are programmed to go off every 20 minutes, ensuring staff regularly sanitise all front of house areas, including tables, sides and hand rails.
Signs will be displayed throughout the venue to remind guests to stick to the two-metre social distancing rule.
Table bookings are on a first come, first served basis, which guests can book online alongside a variety of drinks packages.
Brotherhood director Seema Dhiman said: "With the football season back on track and the people of Manchester raring to get back out into the city, we couldnt be any more excited to bring Brotherhood back to its best. We're really proud of the additional safety measures we've put in place to protect our customers and employees, whilst also maintaining the fun and lively atmosphere we've become famous for."