Buyout group achieves 90% of £300m Fund III target despite COVID-19 distractions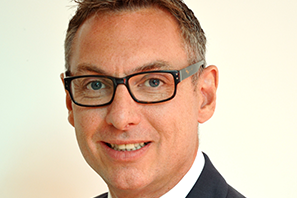 Elysian Capital has announce the first close of its third fund, having raised total capital commitments of more than £270m, 90% of the fund's target of £300m, in three months since the official launch.
The final close, at or above the target, is expected to be completed in the next couple of months from investors already well advanced in the process.
The first close caps off a busy past 12 months for the team, having completed two exits at 4.3x and 4.5x capital, three new platform investments and the steering of existing portfolio investments through these unprecedented times.
Elysian Capital is represented in Manchester by partner David Colclough. It has bought several North West-based businesses, such as The Pebble Group in Manchester which it floated on AIM last December, as well as achieving a 4.3x return on Bury-based toy manufacturer Sambro.
Elysian Capital III has attracted strong support from existing and new high-quality investors from Europe and the United States.
The Elysian team continues to substantially invest in their funds, with a £26m commitment (8.6%) in Elysian Capital III.
This is one of the largest team commitments in the private equity market by percentage of fund size.
The fund will leverage the Elysian Capital investment team's expertise in acquiring, nurturing, building and growing companies in the UK and Ireland lower mid-market.
Many of the fund's investors also have a strong interest to co-invest alongside Elysian, greatly expanding the fund's firepower for new opportunities.
Elysian says investors and management teams continue to be attracted by its ability to create significant value by combining its entrepreneurial and operating management skills with its seasoned, flexible private equity approach to transform companies into more profitable and successful businesses.