Chamber unveils new CEO, while latest economic report shows impact of COVID-19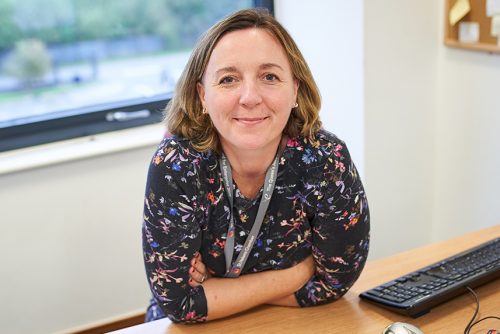 St Helens Chamber has appointed Tracy Mawson as its new chief executive, replacing Kath Boullen.
Tracy will officially take up the post on September 1, following nine years at the chamber as deputy chief executive.
Prior to joining the chamber she worked as head of strategy for the North West Regional Development Agency and held a range of business development commercial roles.
Tracy said: "I truly believe in the work that the chamber does to make a real difference to the lives and businesses of local people.
"I'm very excited to take up this new challenge and hope to be able to continue our great work for many years. Over the next couple of months I will be working closely with Kath to facilitate a smooth handover and transition period."
Outgoing chief executive Kath Boullen will be retiring in September after almost 30 years at the chamber, and as chief executive since 1998.
Kath said: "It has been a privilege to have played a part in the success of St Helens Chamber for so long. The chamber does exceptionally valuable work to support the St Helens economy, businesses and people and I know it will go on to do great work with Tracy leading the way."
Meanwhile, the latest Quarterly Economic Survey (QES) conducted by St Helens Chamber shows the first statistical picture of the pressures of COVID-19 on businesses across St Helens.
The impact of COVID-19 has been dramatic, with significant numbers of St Helens businesses operating below capacity following the pandemic, and just 14% working at full capacity.
Domestic UK business has reduced significantly, with 76% of firms saying that UK sales have decreased and 80% of firms reporting declines in future orders.
However this picture is not completely unanimous – seven per cent of respondents have seen increased UK sales and 17% report that sales have remained constant.
Business confidence is low – 62% of firms now believe that their business's turnover will worsen over the next 12 months, compared with 44% of firms who expected their turnover to increase at the end of 2019.
Also, 55% are reporting that their capital investment level is going to decrease in the next quarter, however 39% say that investment plans have not changed and will stay constant.
The future impact on jobs is obviously of significance.
There has been a major reduction in the number of firms who attempted to recruit this quarter, down to 13% of the business base – at the end of 2019 this figure was 40%.
Of the 20 firms who had attempted to recruit, roles were predominately for full time temporary staff.
Looking ahead to the next quarter, 28% of firms expect their workforce to decrease in the next three months, while 65% expect it to remain constant, and just seven per cent expect it to increase.
Tracy Mawson said: "These results show the speed at which the economy shut down because of the pandemic.
"While this is a drastic fall in business overall, there is a minority of businesses increasing domestic and international sales, and recruiting locally.
"The huge resilience levels of St Helens firms is shown in the fact that over 45% of firms are planning to grow again over the next 12 months."
She added: "St Helens Chamber is cautiously welcoming steps to reopen and increase capacity, but we are still a long way from business as usual."