Civic leaders lash out at 'wholly inadequate' coronavirus funding support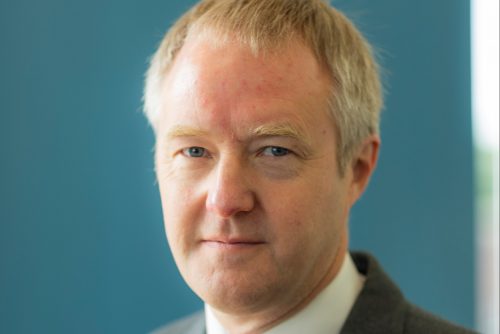 Cheshire East Council's leaders have criticised as 'wholly inadequate' a government announcement of a new funding package to help councils hit by the huge costs of tackling COVID-19.
A joint statement from leader Cllr Sam Corcoran and deputy leader, Cllr Craig Browne, said most of the £27bn headlining the announcement had already been delivered directly to businesses by way of grant.
The leaders pointed out the additional grant funding is actually £500m in total between all councils.
There will also be a separate package of funding to compensate for lost income from sales, fees and charges – but this will only be up to 75p in the £1 and only if income has reduced beyond five per cent.
The council has not yet received enough detail on the actual allocation to the local authority, but what is clear is that the proposals are not sufficient and the Government is expecting councils to bear the brunt of the financial pain from the pandemic.
A report to the council's cabinet next week (July 6) spells out that Cheshire East faces additional cost pressures of £70m this year alone due to coronavirus.
Government emergency funding had so far provided £19.7m towards this.
Cllr Corcoran and Cllr Browne said in a joint statement today (July 3): "We welcome the additional funding announced by the Government. However, strip away the misleading headlines and the re-announcement of money already committed and you see that funding for local authorities, such as Cheshire East, is simply inadequate to meet the additional costs we are experiencing.
"Of the £27bn announced, more than £20bn went straight to businesses – which they desperately need. To be clear, it was not provided to support council services or our very real financial pressures.
"Cheshire East Council continues to respond to the coronavirus pandemic. At the same time, we are continuing to deliver essential local services which protect our most vulnerable people and support our communities and local businesses.
"We do not yet know the lasting impact of the pandemic – but we do know that, even with anticipated additional government funding, we will experience unprecedented financial pressure this financial year and for years to come."
Liverpool Metro Mayor, Steve Rotheram, has also criticised the Government's proposals, saying: "It's good to see the Government recognising the vital work of local authorities in responding to COVID-19 and the financial impact this has had.
"But, while the extra funding announced is welcome, it looks like it is nowhere near enough to cover the actual costs our area has incurred.
"We will be able to make a full judgement when we have the detail, but this appears to be guaranteeing that councils will not recover at least a quarter of their lost revenues.
"The Government promised it would provide councils with 'whatever it takes' but if this is supposed to be the comprehensive funding package which we have been promised, then it falls far short of what we need. I'm hoping that it is just another instalment, and if so, the Government needs to make that clear.
"Our six local authorities in the Liverpool City Region have responded magnificently to the challenge of c oronavirus, but they can't be expected to carry on living 'hand to mouth'.
"As we laid out directly to the Prime Minster in our 'Case for the City Region' report at the end of May, COVID-19 has cost our local authorities £341m in six months in extra expenditure and lost revenue. As yet, we have received no response.
"We'll also need to understand the funding formula that the Government has used.
"It is vital that allocations are based on the actual level of need for each authority, rather than just population numbers, and that is particularly important for us in the Liverpool City Region, as we have been hit harder by COVID-19 than many other areas."