£1bn wiped off value of Boohoo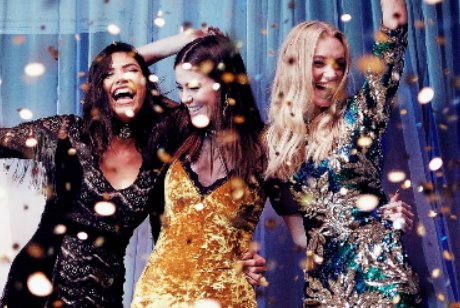 X

Register for free to receive latest news stories direct to your inbox
Register
More than £1bn was wiped off the value of fashion retailer Boohoo as its share price dropped more than 25% in the wake of damaging revelations about its supply chain.
The Sunday Times ran an undercover expose of conditions at a Leicester garment manufacturer, highlighting the pay and conditions at the Jaswal Fashions factory.
Boohoo issued a statement this morning seeking to distance itself from the company, which it said "is not a declared supplier" and it promised to "urgently review our relationship with any suppliers who have sub-contracted work to the manufacturer in question".
However investors were unimpressed and Boohoo's share price had fallen more than 25% by early afternoon, reducing its market value by £1.3bn.
The newspaper claimed that some of its clothes were being made by a Leicester factory that pays staff as little as £3.50 an hour and was flouting social distancing rules.
An undercover journalist recorded covert footage of himself packing clothes branded as Nasty Gal, one of Boohoo's brands, at a factory operating under the name Jaswal Fashions.
In a response to the report today, Boohoo told the stock market that it remains committed to supporting UK manufacturing and is determined to drive up standards where this is required.
It pledged: "Where help and support for improvement is required, we have and will continue to provide it, to ensure that everyone working to produce clothing in our supply chain is properly remunerated, fairly treated and safe at work.
"We will not hesitate to immediately terminate relationships with any supplier who is found not to be acting within both the letter and spirit of our supplier code of conduct. This includes very clear expectations on transparency about second tier suppliers."
The revelations pose a significant reputational risk to the Manchester-based group, which has enjoyed phenomenal growth since it was founded in 2006.
It smashed through the £1bn-turnover barrier in the year to February 2020 as sales jumped 44% to £1.23bn. Pre-tax profits also increased sharply, to £92.2m.
The group trades as Boohoo, PrettyLittleThing and Nasty Gal, while its brands include MissPap, Karen Millen and Coast.
Its fast fashion model is hugely popular internationally, and it now generates around £550m of its annual revenues from overseas.
But the industry was already facing pressure from sustainability activists who have protested against the throwaway culture that it encourages.
In light of the recent Black Lives Matters protests, the Sunday Times front-page headline "Fashion giant faces 'slavery' investigation" threatens to be particularly damaging.
In a statement issued this morning, BooHoo said: "We are grateful to The Sunday Times for highlighting the conditions at Jaswal Fashions, which, if as observed and reported by the undercover reporter, are totally unacceptable and fall woefully short of any standards acceptable in any workplace.
"Our early investigations have revealed that Jaswal Fashions is not a declared supplier and is also no longer trading as a garment manufacturer.
"It, therefore, appears that a different company is using Jaswal's former premises and we are currently trying to establish the identity of this company.
"We are taking immediate action to thoroughly investigate how our garments were in their hands, will ensure that our suppliers immediately cease working with this company, and we will urgently review our relationship with any suppliers who have sub-contracted work to the manufacturer in question."
The retail giant said it is keen and willing to work with local officials to raise standards.
A report by the Guardian newspaper last week claimed that Leicester textiles factories supplying Boohoo could be behind the surge in cases in the city which led to it becoming the first in the UK to be subject to a localised lockdown by the government.
The "Boohoo and Covid-19" report from Labour Behind the Label alleged that conditions in Leicester factories, which it says primarily supply Boohoo, have been putting workers at risk of Covid-19 infections and fatalities.
The report suggested that some textile factories in Leicester have been operating as normal throughout the lockdown because of sustained orders from their biggest customer, Boohoo. Labour Behind the Label says that by April 22, factories were reportedly running at 100% capacity.
Despite the sharp drop today, Boohoo's share price remains around the levels seen before the coronavirus lockdown, and was more than 60% above the price in January 2019 before it began its upward trajectory.