Financial firm expands after completing acquisition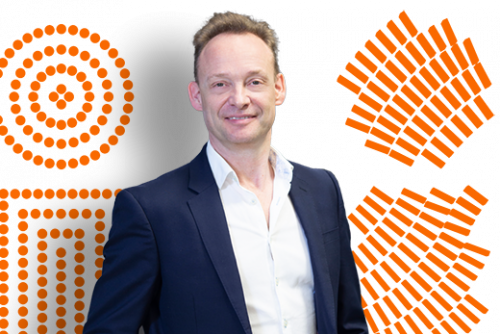 Manchester-based interactive investor (ii) has completed the acquisition of Share plc – which includes subsidiary The Share Centre Limited – by ii's parent company, for an undisclosed sum.
This follows receipt of all the necessary shareholder, regulatory and legal approvals.
Accordingly, Share plc is now operating under common ownership with interactive investor, the second largest investment platform for retail investors in the UK and the number one flat fee provider.
The completion of the acquisition, which was first announced on February 17, brings together two flat fee retail investment platforms, with common beliefs, values and complementary strengths.
Interactive investor, which last year doubled its headcount to 200 staff, is the UK's number one flat fee investment platform with around £36bn of assets under administration.
It says the Share Centre's customers will benefit from ii's scale and capability to grow and thrive in an increasingly technology-driven and competitive environment.
Richard Wilson, interactive investor chief executive, said: "I am very pleased to welcome The Share Centre to interactive investor, further strengthening the voice for flat fees.
"With our firms' shared values and combined strengths, we will continue to invest in award-winning content and services for our enlarged customer base, all for a simple flat fee.
"We want to do as much as we can to make investing simple so more people can take control of their financial future.
"Having permanently scrapped exit fees two years ago and moved to a modern monthly subscription fee last year, where customers can choose the best price plan for them, in January we were also the first major platform to make regular investing completely free.
"In addition, in the past year we launched the ACE 30, the UK's first rated list of ethical investments. We need to keep creating better and better content and services, underpinned by the same monthly subscription."
Gavin Oldham, executive chairman of Share plc, said: "We are delighted that customers of The Share Centre will benefit from the combined strengths of both businesses, further enhancing the high-quality customer service The Share Centre has prided itself on for many years.
"Having spent time with the ii business in the lead up to today, it's clear the two businesses are highly complementary and I am pleased that customers of The Share Centre will benefit from ii's similar low flat-fee structure, as well as its increased scale and focus.
"We share a common culture of supporting savers and investors in reaching their financial goals through individual share ownership and personal investment across the United Kingdom, and I look forward to encouraging a more egalitarian and participative form of democratic capitalism as a board member of the combined business."
Interactive investor has a robust operating model with diverse revenue streams, net assets of £136m and no external debt.
It derives around 30% of its revenue from monthly fee income, which covers around 54% of its expense base. This means the company will remain profitable even in a low interest rate or reduced trading volume environment.
Share was advised by Stephens Europe and Dechert, interactive investor was advised by Rothschild & Co and Herbert Smith Freehills and Taylor Wessing.