Australia's largest private derma company announces £4m Cheshire investment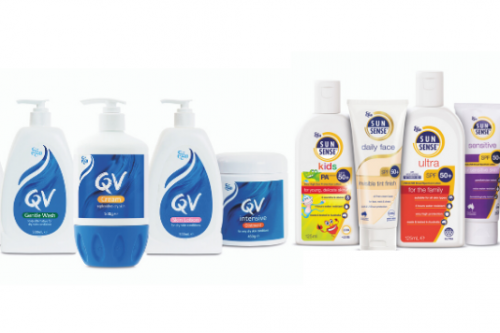 Australia's largest privately-owned dermatological skincare company, Ego Pharmaceuticals, has announced the establishment of a 1,800 sq ft UK headquarters on Regent Street in Knutsford, forecasting £20m+ annual sales within five years.
Ego's dedicated presence in the North West of England will create 17 jobs immediately, increasing to 40 within three years.
The move forms part of a wider global expansion strategy arising from the Melbourne-based company's compound average annual sales growth rate (CAGR) of 11% in the past 10 years and an increased workforce of 100% in five years.
The £4m investment is set to boost the company's A$200m global turnover and 600+ workforce across 13 countries, thanks to market-leading brands including Australian pharmacy favourite sunscreen, SunSense and sensitive skincare range, QV.
The move has been welcomed by Cheshire East Council and the two organisations have been working closely on the development of a Memorandum of Understanding that sets out a package of business support to underpin the family-owned pharmaceutical company's growth in the UK.
Alan Oppenheim, Ego Pharmaceuticals managing director, said: "This announcement signals a renewed and substantial investment in the UK and represents a strong, positive step forward for trade relations between Australia and the UK.
"Cheshire proved the perfect place for us to set up home.
"It is an important part of the Northern Powerhouse and Knutsford presents numerous connectivity benefits with its proximity to the motorway network and efficient access to the whole of the UK.
"We are also pleased to have the strong support of Cheshire East Council with whom we are working to help underpin our long term sustainability and contribution to the regional economy."
Cllr Nick Mannion, Cheshire East Council cabinet member for environment and regeneration, said: "Cheshire East Council is delighted to learn that the Australian company EGO Pharmaceuticals has chosen to establish its new UK base here in the borough.
"This is a major international pharmaceutical company spanning 32 countries and their portfolio will now include Knutsford where, we understand, up to 40 sales and admin jobs could be created initially as part of a £4m investment programme.
"Cheshire East is already home to a tremendous life sciences sector and the arrival of EGO to the borough will boost this immensely."
Frank Jordan, Cheshire East Council deputy chief executive and executive director place, said: "We are delighted to have assisted EGO with finding a suitable office location in the borough and continue to support them with recruitment and training programmes.
"This is excellent news at a time when the whole country is facing a huge economic challenge in the wake of the coronavirus outbreak. This demonstrates that the borough is open for business and continues to attract world-leading companies."