Fund invests £600k in medical technology business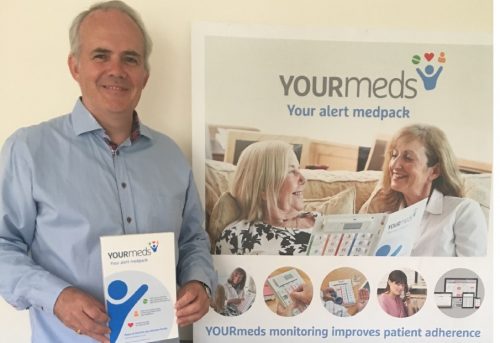 A Manchester medical company has received £600,000 of investment to grow its business.
The boost for YourMedPack is from the Greater Manchester & Cheshire Life Sciences Fund, managed by Catapult Ventures and existing investors.
The firm provides smart medication packs to support patients at home and in care.
The pack enable patients to take their medications, improve medication management and aid adherence.
The company's packs are based on widely-used blister packs already familiar to patients and their families, as well as carers and pharmacies.
Despite being a novel solution, the technology is cost effective and does not require any significant changes to current practices.
The adoption of technologies such as YourMedPack is particularly important at the current time with the ongoing COVID-19 pandemic as they enable the support and management of patients remotely, negating the need for health and social care providers to visit those patients most vulnerable to catching the virus.
Dr Nitin Parekh, YourMedPack managing director, said: "I'm delighted that Catapult Ventures has recognised the value of the YourMedPack smart medication pack and has backed us to grow our business across the UK.
"The funding will enable us to support many more patients and their carers to ensure that the right medications are taken at the right time."
Dr Gareth King, life science partner with Catapult Ventures, said: "YourMedPack has already received an excellent response to its smart medication packs from patients and their families, as well as health and social care providers in the UK, Belgium and the Netherlands.
"We're very pleased to be able to support the company as it takes its next step to scale the business and help many more patients and carers."
The GM & Cheshire Life Sciences Fund is a specialist seed and early stage venture capital fund targeting life sciences businesses with a presence in the Greater Manchester and Cheshire and Warrington region.
With a first close of around £31m, the fund is actively seeking to invest in high-potential innovative companies.