Coronavirus business update: Latest news across the North West
Blackpool's annual Ride the Lights event has been cancelled due to the COVID-19 pandemic.
The event, which gives cyclists of all ages and ability an opportunity to ride on a traffic-free promenade a few days ahead of the official switch-on of the Blackpool Illuminations, attracts up to 15,000 people.
It was due to take place on Tuesday, September 1.
Although the Blackpool Illuminations will go ahead as planned, with a two-month extension into the New Year, the event organisers, VisitBlackpool, say that the format of Ride the Lights means it cannot take place under current restrictions.
Cllr Gillian Campbell, cabinet member for tourism & culture, said: "Ride The Lights has been one of the highlights of our events calendar for more than a decade and it is obviously disappointing that it cannot be staged this year.
"However, this is a free, mass participation event, and given the restrictions that are in place around large-scale public gatherings, it is sensible to cancel.
"We know that those who look forward to this unique opportunity to ride under the famous Blackpool Illuminations will be disappointed, but I hope they will understand why we have made this decision.
"We look forward to the event returning in 2021."
The Blackpool Illuminations will be switched on in a virtual streamed event in association with MTV on the night of Friday, September 4. The display will run until January 3, 2021, the first time in the 140-year history that the illuminations have shone over Christmas and New Year.
::
A campaign by Liverpool philanthropist and businessman Steve Morgan to help charities affected by COVID-19 has now handed out £5m.
The Steve Morgan Foundation's COVID-19 Emergency Fund has clocked up another milestone after making more than 500 awards to charities in North Wales, Cheshire and Merseyside.
The founder of the foundation announced in March he would be giving up to £1m a week to local charities faced with a cashflow crisis as a result of the pandemic, and recently announced he would be extending it until the end of September.
In addition to the £5m, Mr Morgan has also committed to give up to another £1m in match-funding to Cheshire Community Foundation's COVID-19 Response Fund.
The founder of North West housebuilder Redrow said: "The job's not done but it's a significant double landmark. We've had a flurry of applications since the decision to extend the campaign for another three months was announced.
"By coincidence, we reached the double milestone of 500 awards and £5m at the same time which reflects the genuine need facing the charity sector.
"The lockdown and the rules on social distancing created a double whammy for charities of not being able to see users face-to-face and making it a lot harder to fundraise.
"The purpose of launching the COVID-19 Emergency Fund back in March was to help charities stay open during the pandemic so they can keep looking after the most vulnerable members of society.
"Charities have had to evolve and many have moved their services online.
"As the lockdown has been eased it's been nice to see face-to-face activities resume at a safe distance."
He said he is proud that the fund has, so far, directly benefited 1,079,582 people across Merseyside, North Wales and Cheshire.
::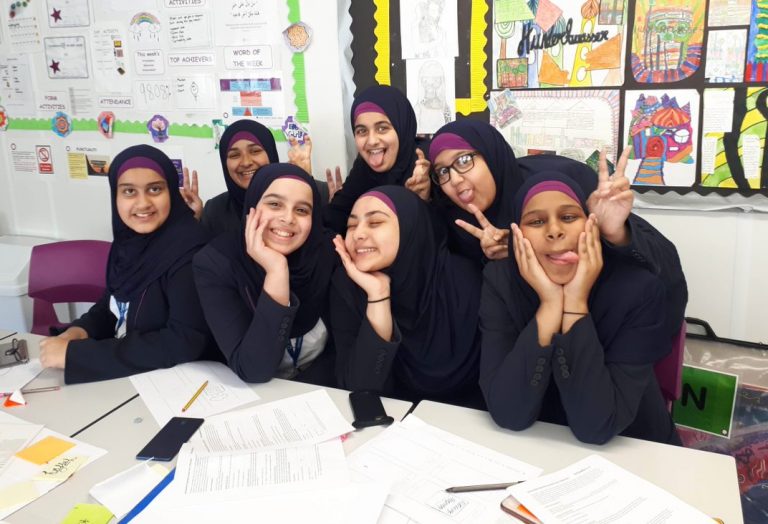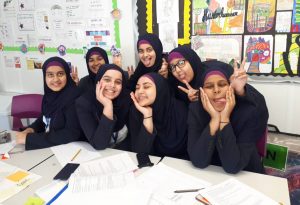 InnovateHer has launched a new partnership with The Prince's Trust in Greater Manchester to help girls aged 13-16 access a new online training programme from home during the pandemic.
Previously, the organisation, a social enterprise whose mission is to get girls ready for the tech industry and the industry ready for girls, delivered its innovative after-school programme for girls in schools, but has now taken its 'tech for good' course online.
Led by industry mentors, the InnovateHer online course teaches girls digital skills while working on solving real world problems related to COVID-19.
The mentors will set new challenges every week for the girls to complete and they are invited to submit their ideas in a competition to win a work industry placement at a local tech firm.
The courses are supported by organisations such as the Co-op and by the Greater Manchester Combined Authority.
Nicola Webb, management support officer at the Co-op said: "Thanks to a generous offer from an avid InnovateHer supporter, we have four of our students currently taking part in the online programme with another two starting in July. The girls are absolutely loving it, we can't wait to speak to them to hear how much they enjoyed it and what they achieved."
Liverpool-based InnovateHer launched its first online course in April 2020 and it sold out within 48 hours. This included the option to 'donate a place' which enabled individuals to support a girl to have free access to the programme.
InnovateHer is passionate about giving all girls equal access, so the criteria for girls having access to a free place includes they are in receipt of free school meals and applicants from BAME groups are prioritised.
The sign-up data indicated that a number of girls did not have access to the hardware they needed, and some did not have internet access at home.
The new partnership with The Prince's Trust will ensure girls from any background will get equal access to equipment and dongles pre-loaded with data if they need it, so they can participate in the programmes provided by InnovateHer, other partners and schools. They can keep the equipment indefinitely.
Matt Pilling, head of operations at The Prince's Trust in Greater Manchester, said: "COVID-19 has forced schools and colleges to close and pupils to be educated from home.
"However, there are believed to be many young people in Greater Manchester currently living without the necessary equipment needed to carry out the curriculum, and as a consequence their education is suffering.
"We're proud to be working with InnovateHer to provide young students with much needed access to the internet, so that they fulfil their potential and take a step towards a future career in the digital sector."
Jo Morfee, co-founder of InnovateHer, said: "COVID-19 is changing the way education is delivered and we saw this first-hand when we launched our online content.
"Classes will continue to be taught online in the future as a result and it is crucial that children without the necessary equipment don't fall through the gap.
"We are excited that this new partnership will help us to begin to address digital exclusion and to give a fair chance for all young women and girls to access our online resources."
InnovateHer is launching its next online course in August, inviting girls of any background or capability to apply.