Professionals braced for fourth quarter spike in insolvencies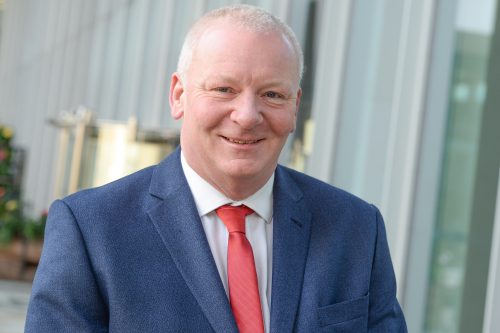 The coronavirus pandemic will lead to a huge increase in financial distress this Winter, according to trade body R3.
In its latest poll of insolvency and restructuring professionals it found that 56% are predicting an increase in corporate insolvencies between October and December, with 94% saying insolvencies will rise over the next year.
The survey found that demand for corporate insolvency procedures fell during the early stages of the pandemic, as government support helped to keep businesses afloat.
Less than half (43%) of respondents said they were busier than normal, with the majority saying their workload was lighter than usual or unchanged.
However that is all expected to change in the coming months.
Allan Cadman, R3's North West chair, said: "Despite the lockdown and the economic turmoil, government figures show corporate insolvencies actually decreased in April and May compared to previous months.
"Our members also told us that the enquiries they received were mainly about companies' eligibility for state relief, rather than formal insolvency advice.
"This is, in no small part, due to the Government's support measures.
"However, it's clear from the survey that it's a question of when, not if, corporate insolvencies increase, as the support available has deferred rather than deterred the rise you would expect in an economic climate like this."
R3 members felt the main triggers for corporate insolvency advice over the next 12 months would be rent payments or arrears (62%), trade debts (50%), tax payments or arrears (48%), and wage payments (36%).
Nearly 80% said pubs and bars would suffer the most, while 79% said restaurants and 64% said tourism operators, followed by hotels (40%) and retailers (31%).
Allan Cadman, who is a partner with Poppleton & Appleby, said: "Members expect the hardest-hit will be sectors where physical interaction with customers is part of day-to-day business.
"In retail, hospitality and leisure, margins were already razor-thin before the pandemic, and many businesses relied on running at, or near, capacity. While lots of people are keen to get back to the pubs, restaurants and shops, the measures required for businesses to operate safely will put their profitability in doubt."
When asked which of the Government measures were 'very effective', 70% of respondents said the Job Retention Scheme, 46% said tax payment deferrals, and 35% named the business rates holidays.
Mr Cadman added: "Employee costs are typically the largest expense for a business. The Job Retention Scheme has lifted much of this obligation, while tax payment deferrals helped manage a common trigger for corporate insolvencies.
"As a result, any income businesses receive during the pandemic can go towards supporting their future activities, which means supply chains can continue to function in some way.
"One business's insolvency can have a 'domino effect' on its suppliers, and the Government measures have helped to reduce the risk of contagion spreading from one company to others to which it is linked."