People on the Move: K7 Media; Access; Healthy Investment; North West Business Leadership Team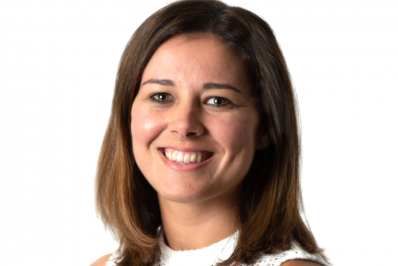 Global media consultancy, K7 Media, has strengthened its senior team, with Alice Hinett named head of unscripted research.
As a new role within the Manchester-based consultancy, Hinett's promotion will see her manage all unscripted research requests, publishing K7's weekly unscripted English language reports and oversee any contributions from the wider research team.
She will also be responsible for the delivery of monthly webinars on a range of unscripted trends, as well as curating K7's entertainment quick lists.
The announcement follows a period of substantial growth for the business, with the appointment of specialist media consultants Hannah Barnes in Australia and Singapore-based Victoria de Kerdrel, bolstering K7's international presence.
Hinett said: "I'm so happy to be named K7's head of unscripted research. Having been with the business since 2016, it has been incredible to see how much it has grown in a relatively short period of time.
"I'm excited to have the opportunity to further grow K7's unscripted division and continue to champion the very best non-scripted programming from across the globe."
K7 Media founder and chief executive, Keri Lewis Brown, said: "We are delighted to announce Alice's promotion. Just like for every business, the past few months have brought a range of challenges and we feel extremely lucky to be able to continue to grow our senior team and build the services we provide to clients."
::
Creative and digital transformation agency Access has made three new senior level appointments as the Old Trafford business continues to grow and expand its digital services.
Lewis Counsell joins as head of quality assurance, Richard Sheppard as senior developer and Dave Riches as senior front end developer.
The new recruits will work alongside Access's 30+ team to deliver high-quality platform solutions and campaigns for clients including WaterAid, Edrington and Wave Utilities.
Combined the trio bring more than 50 years of digital experience to the agency.
Lewis joins having worked as a testing consultant across a range of sectors, and prior to that holding the position of senior member of technical staff (QA) at VMware in London where he worked for 10 years.
Within his career Lewis has specialised in quality assurance and testing for more than 14 years, bringing a wealth of experience in both understanding customer and user expectations and of system behaviours to Access.
He said: "The team culture and high calibre of staff at Access was a major influence in my decision to join the agency, along with the opportunity to further my career working on some fantastic clients."
Richard Sheppard's career history is equally impressive having worked within the technology sector for more than 30 years. Richard's first job was in the US Air Force where he was a load crew academics instructor.
Most recently he worked at Zürich-based UBS as a drupal developer, Capgemini where he worked on the Royal Mail and Parcelforce websites, and at Worcestershire-based online publisher Aroq. He is a well-known member of the Drupal community with many years of experience in Drupal development.
He said: "I have been aware of Access for many years in the open source Drupal community and have always admired the way they communicate with the outside world. I'm looking forward to learning new things and providing value to the team with my long-standing Drupal experience."
Completing the trio is Dave Riches, an Acquia Drupal Front End specialist. Joining Access from Mirum Agency in London, he has worked with some big brand names and is an experience he is looking forward to continuing at Access.
He began his career as a front end developer at TUI Travel before moving to NDP. Dave enjoys working closely with creative teams, brainstorming ideas, finding simple solutions to design challenges and bringing them to life.
As well as strengthening the team's core Drupal capabilities, Dave is also a Contentful Certified Professional and brings a broader range of headless technology experience, including React and Gatsby.
He said: "Access is offering me flexible remote working, which is a huge benefit to me, with a young family and living in London. I will be applying my six years of Drupal experience to Access's ongoing partnership with premium spirits company Edrington, plus there are some exciting new business opportunities that I am really looking forward to getting started on."
Digital Director and co-owner of Access, Mark Hope, said: "I'm extremely proud to be attracting such exceptional talent into the agency, which we've been able to do by providing a supportive culture, rewarding client work, and flexible remote working across the UK and beyond.
"Dave, Lewis and Richard have all built up impressive reputations and expertise in their respective fields and they will be a fantastic asset to our expanding teams and service offering."
::
Healthy Investment, the Bury-based financial institution, has taken on two new staff members during the coronavirus lockdown.
Mark Dodman has joined as a business development executive while Ella Bailey has been appointed as a business administration apprentice.
Healthy Investment, which was founded in 1835, is a friendly society that provides savings and investment products to more than 110,000 members, who are also its owners.
It employs 13 people at its headquarters in the Old Court House on the edge of Bury town centre.
Before starting his new role Mr Dodman worked as a client care manager for a firm of independent financial advisers (IFAs) based in Salford.
As a business development executive he now deals with, and supports, the financial advisers who recommend Healthy Investment's products to their clients.
These products include ISAs, junior ISAs and investment bonds, all of which are invested according to ethical principles. Mr Dodman said that, having previously worked for a firm of IFAs, and also for another mutually-owned insurance company, he was attracted by the ethical basis of Healthy Investment's products and by the prospect of working with IFAs.
The coronavirus lockdown meant Mr Dodman had to start his new role working from home. He said: "I can't deny that it has been a challenge, particularly in terms of the ongoing interaction with colleagues that you would usually have when starting a new job.
"However, I have been impressed by the daily Zoom meetings that I have had with my colleagues."
Ms Bailey has been able to attend the office, where staff numbers have been limited by strict social distancing measures that the business has implemented.
She said: "Before I started I was worried I wasn't going to be able to learn my job if colleagues couldn't come near me to show me how to do different tasks. But it has actually worked out really well."
Ms Bailey, who previously worked in retail, said she decided to take on an apprenticeship because she wanted to gain experience in an office while learning on the job. She said she was attracted to Healthy Investment in because of its reputation.
Healthy Investment has a well-developed apprenticeship programme and a number of its former apprentices have built successful careers within the business. These include Jerrol Ainsworth, who joined Healthy Investment a decade ago and now leads the member services team in which Ms Bailey works.
Chief executive Peter Green said, "I am really proud of Ella and Mark, and the way the whole team have pulled together to support each other and provide continuity of service to our members and business partners in circumstances that none of us would have chosen.
"Nothing can replace face-to-face interaction with colleagues but we are fortunate that we have great staff and strong, well-documented processes so colleagues can work together effectively while maintaining social distance."
::
The North West Business Leadership Team has welcomed Andrew Milne – group chief operating officer of Nichols, the international soft drinks group based in Newton-le-Willows – to its ranks of the region's prominent thinkers and decision makers.
Andrew joined Nichols as commercial director for Vimto Soft Drinks in July 2013.
He was appointed to the plc board on January 1, 2016, and became group chief operating officer in 2019.
Andrew also has extensive experience in the soft drinks industry having previously worked as sales director for the Northern region at Coca Cola Enterprises and prior to that, as trading director at GlaxoSmithKline.
At a time when the region and the country are facing major challenges, Andrew's knowledge and industry expertise will be an important resource in shaping thinking within the NWBLT.
Andrew said: "I am excited to become a part of NWBLT during this challenging period for both our region and for the nation. At Nichols we are proud of our long history in the international soft drinks business.
"With a brand history of 112 years and sales in over 85 countries, the experience we have gained diversifying our business stands us in good stead for the future. I look forward to sharing this knowledge with my peers in the NWBLT and learning from them ,too."
Richard Carter, NWBLT's chair and managing director of BASF Group companies in the UK and Ireland, said: "We are delighted that Andrew has joined the NWBLT. His contribution will be invaluable to our programme of work during these turbulent times and we are very much looking forward to engaging further with him, and his team, at Nichols plc."