Property stalwart to retire after 34 years with firm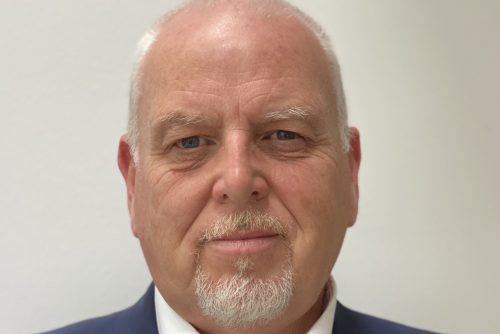 David Lathwood, chairman of JLL's North West business, is to retire from the firm at the end of July.
He has been with JLL for 34 years and held the role of lead director for the North West for 30 years until Steve Hogg's appointment in 2019.
David joined King & Co's Manchester office in 1986 having spent several years initially working in London primarily focusing on the South East business park and industrial markets.
He became an equity partner of King & Co shortly before the merger with JP Sturge in 1993, which created King Sturge.
During this time he built the Manchester office from eight consultants to the 170-strong team today.
He also had overall responsibility for the UK regions and, following the merger with JLL in 2011, continued to develop and diversify the business regionally.
In the North West David has advised and led the development, consultancy, sales and marketing of some of the region's largest schemes, including the sale of the former Warrington Runcorn Development Corporation, Shell's former Carrington Petrochemical site and AstraZeneca's Alderley Park research centre.
In the late 1980s he advised Intercity Property Group on the development and letting of the North West's first business park, The Towers at Didsbury, and went on to be involved in the redevelopment of Manchester's Victoria Station and development of the city's arena in 1991.
David will continue in several client-side and non-exec roles, including an 'in-house' position at Rothschild & Co, advising on property matters, and as non-exec chairman of Landmark Investments.
Chris Ireland, JLL UK chief executive, said: "Through a career spanning nearly 40 years, David has built many longstanding relationships with our clients and colleagues and has always been focused on delivering the best results.
"We thank him for his exceptional contribution to the firm and all wish him all the very best for the future.
"As he continues his non-exec roles working with some JLL clients, I am confident our paths will continue to cross professionally, and I know we will remain close friends."
David Lathwood said: "It has been a great privilege over the last 34 years to work with some of the biggest names and most talented people in the property industry.
"In particular, my fellow directors in the North West have been a huge part of my life and I am proud of what we have achieved together. The firm has always been able to strike the perfect balance between hard work and hard play. It really has been a lot of fun.
"Steve Hogg is the embodiment of the work ethos and high standards that have been the foundation stone of our business and JLL North West is in the best possible hands to navigate through the current market uncertainty."
He added: "After nearly 40 years on the advisory side of the property industry, it's definitely time to try something different. Property is in my blood, so I'll be around for a while yet."