People on the Move: Therme Group; Vermont; F Word Training; CH1ChesterBID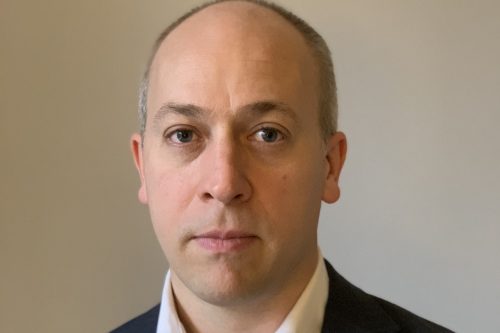 Global wellbeing organisation, Therme Group, has appointed Richard Land as chief development officer for its UK business.
With extensive experience in the UK and European construction sector, Richard is responsible for Therme Group UK projects, from inception through to development and operation.
The role will see him lead on the recently approved £250m Therme Manchester project, due to begin construction next year, which is set to be the UK's first city-based wellbeing resort.
As part of his role, Richard is also working to secure project opportunities throughout the UK and will support the group's global development programme.
Richard brings with him extensive technical experience, having held roles with global engineering consultancies, including Arup and WSP.
He previously worked with a large real estate fund, developing a portfolio across Europe and went on to found his own consultancy company, delivering engineering and project management services.
Richard holds a keen interest in carbon usage and environmental practices in the built environment.
His approach focuses on the responsible design, construction and operation of facilities, aligning perfectly with Therme Group's commitment to long-term sustainability.
He said: "Having worked with Therme Group as a consultant since 2015, I'm delighted to have been officially appointed as chief development officer for the UK. The role will allow me to draw on each aspect of my career to take the Therme Group concept to a new level of excellence in every area, that is true to our belief in accessible wellbeing for all.
"With the construction of Therme Manchester set to begin in 2021 and a number of opportunities across the UK in the pipeline, it's a really exciting time for the business."
Stelian Iacob, CEO of Therme Group UK, said: "Richard's approach aligns perfectly with Therme Group's vision of sustainable projects which bring profound benefits to the health and wellbeing of the communities they serve.
"His role will be pivotal as we focus on bringing the Therme concept to the UK, redefining city wellbeing. His extensive experience will be instrumental in taking the application of sustainable technologies to the next level of excellence within Therme Manchester."
Therme Manchester is anticipated to be the world's largest all-season water-based attraction and a major economic driver for the Greater Manchester area.
::
Liverpool construction group Vermont has appointed Chris Gallagher as managing director as part of a move that will see the development and contracting group expand its operations to include more projects in the private rental sector.
Chris joined Vermont in April 2015 and has overseen the delivery of some of Vermont's key residential projects in the North West, including its £200m X1 Media City development in Salford and Peel and Regenda's £21m residential development, Plaza 1821, at Liverpool Waters.
His role has also included reviewing Vermont's systems, training, and recruitment.
Vermont was founded in 2004 and is led by chief executive Mark Connor. The business operates across the residential and student accommodation sectors.
Chris, 44, who is originally from the Gateshead in the North East, is joining a board that is chaired by Mark Connor as CEO and includes Mike Huston, finance director, Mark Baird, commercial director, and Mark Colton, construction director.
He started his career at Wimpey Construction and spent more than a decade at HBG (BAM Construct UK) and then GB Complete Building Solutions before joining Vermont.
He said: "My new role will bring clarity for our team and our customers as we continue to deliver major projects and grow the business.
"Vermont does have a fairly unique approach and a developer-contractor business model. We have negotiated pipeline of work as opposed to just being a traditional contracting business. Our clients can draw on our extensive experience in the sector."
Development consultancy is a key part of Vermont's offer. Chris said: "It's not unusual for a client to come to us with either a clean sheet of paper or an option on a piece of land.
"We'll look at the viability and add value, perhaps by increasing the density, or making the scheme more efficient. Through that process we always get to point where we can demonstrate the value we will deliver through the project."
Mark Connor said: "To date our growth has been reliant on the sales market, where the funding model has relied heavily on sales to UK or foreign investors. This market is cyclical and we identified as far back as 2015, when Chris joined the business, that the challenge would be ensuring growth beyond the current sales cycle.
"Vermont's broad range of skills, from inception to completion, coupled with our track record of delivery of large multi-phased residential projects, is extremely attractive to institutional investors, particularly those interested in the PRS sector, and we see plenty of scope to expand and grow the business in this growing sector."
He added: "Chris is an outstanding professional and has a strong affinity with our values. He will bring his energy and determination to developing the construction business and this will create some time for me to look at opportunities across the group's activities more generally whilst continuing to support Chris and the team."
::
F Word Training, the Nottingham-based finance specialist for scale-up businesses, has announced its second licensee as it continues its expansion across the UK.
Ian Atkinson joins as licensee for Merseyside, North Wales and Cheshire, bringing with him decades of experience on the UK and international stage, especially within the manufacturing and transport sectors.
Ian is also a guest lecturer in finance at Liverpool Hope University.
He joins F Word Training founder Serena Humphrey and her seven-strong team of partners and associates, including Martin Horton, who took on the North West region in February this year as the first F Word Training licensee.
Ian said: "I am delighted to be joining Serena and the F Word team at a very exciting time. Everyone here is, of course, very highly qualified but just as crucially, they are hugely passionate about making a difference to people's lives by helping them to build better businesses.
"We're not simply talking about running the numbers and making more money, this is a far more holistic approach to creating a better, more sustainable future.
"We're helping to create businesses that serve the purpose they were originally intended for, forging the financial future of the business owner and creating a business that works hard to deliver for employers and employees."
Serena Humphrey said: "I am very proud and hugely excited to have someone of Ian's calibre and experience joining the team, but this isn't just about Ian's qualifications and CV, he fully embraces the way we think and what we are trying to do here as a business.
"We're approaching our 20th anniversary and we're more focused than ever on our mission to help business owners make more profit, improve cash and grow their business value – without a life of stress and compromise.
"To do that, we need to scale our training offering both online and in person. A major part of this will be the launch of the F Word Academy later this Summer and Ian and our other licensees will play a vital role here. These are very exciting times and I cannot wait to begin working with Ian."
::
CH1ChesterBID has announced five new board members in its drive to sustain and support the city centre's business improvement district (BID).
The new board members' expertise stretches across the city's businesses from law and finance to hospitality and retail.
Katrina Kerr, Chester BID chair, said: "Myself and Nick (Nick Hodson, deputy chair) purposefully sought to include those with an expertise of the city centre and an understanding of our shoppers and diners, also those that can offer an insight into the professional service sector – a sometimes overlooked but thriving part of the city business scene."
New board members are: Simon Radley, executive chef at The Chester Grosvenor and Michelin-starred 'Simon Radley'; Will Powell of Powells Jewellery; Emma McGlinchey, partner at Aaron and Partners; John Farrell, director at Ellis & Co; and Ian Gordon, founder of IKO hospitality which own and operate Liquor & Co, The Cabinet Club and Craft & Company in Chester.
Katrina added: "The country's city centres and high streets are facing a turbulent time. We need to make the right strategic decisions now to make sure we keep the city centre as vibrant as ever.
"Chester is a loved city, well-known for its fantastic food and drinks offering, interesting independent boutiques and galleries and charm – our city's much-lauded personality and creativity cannot simply be replaced by more convenient online alternatives.
"We welcome our new board members and their finely-attuned insight on how best we support the businesses within the city, attracting visitors and increasing footfall."