Expert team oversees £1.25m revamp for Lancashire golf club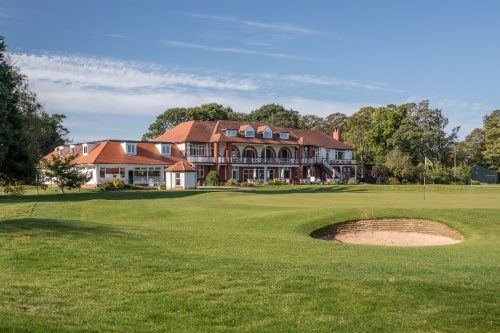 The clubhouse at Fairhaven Golf Course – one of the finest in the North of England – has undergone a £1.25m refurbishment delivered by Preston-based architect, design and masterplanning practice Frank Whittle Partnership (FWP).
The 125-year-old Lytham club is now planning an event to celebrate the opening of the impressive new facilities and its milestone anniversary.
It will take place when the easing of coronavirus lockdown measures allows.
The 10-month improvement programme, carried out by Blackpool-based contractor Create Construction, includes a new private function suite which can cater for up to 160 guests.
As the designer and main consultant on the project, FWP oversaw all aspects of the work at the club – one of the jewels of Lancashire's famous golf coast. The work took place in four stages to minimise disruption.
It included creating an impressive formal reception area for the club as well as new men's and ladies' locker rooms.
Fairhaven's ground floor dining room has been extended, along with a new bar area.
The clubhouse's first-floor bar has undergone refurbishment, modern office facilities have been created and a first floor extension now sits over the pro-shop and men's locker room.
As well as delivering the new facilities, the refurbishment programme addressed major building and maintenance issues. Further improvement work is planned in the future.
David Simmons, associate partner and interior designer, and partner Daniel Thompson, led the FWP team on the project. David said: "We were brought on board to undertake a radical transformation of the clubhouse.
"Steeped in tradition, the building was in desperate need of modernisation.
"The objective was to appeal to all generations of the membership, which was a particularly challenging element of the brief.
"The work involved all the public areas and we feel that we have succeeded in moving the club into the 21st Century, while still maintaining its historical importance and its class.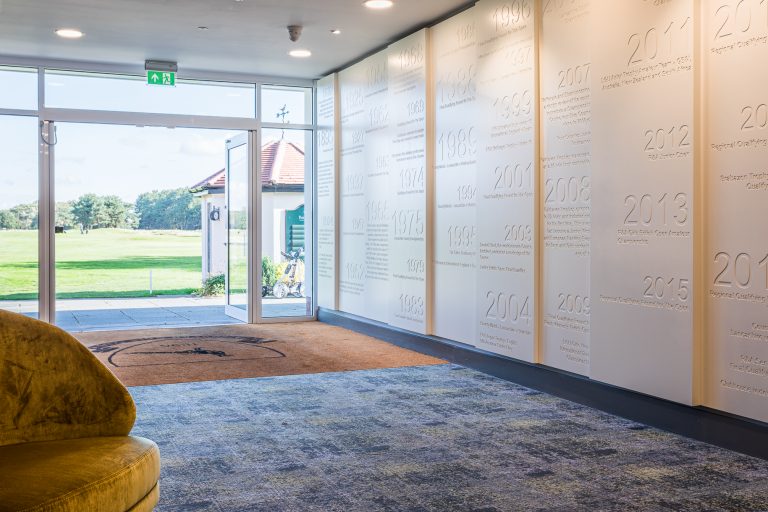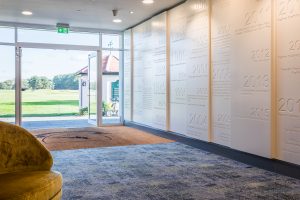 "One of the stand-out design features is an impressive wall space that displays all the club's honour boards."
Martin Robinson, general manager at Fairhaven, said: "Our members are absolutely delighted with the upgraded facilities.
"Despite not using it much yet because of the coronavirus situation, we are very proud of our first class clubhouse, which now matches the first class golf course we have.
"We have plans to celebrate the reopening of the clubhouse and our 125th anniversary, as soon as we get back to normal."
FWP has a strong track record of delivery in the leisure and hospitality sector, including the award-winning design of the clubhouse at Leyland Golf Club in Lancashire, which replaced the original building after it was destroyed by fire.