People on the Move: SAS Daniels; McMenon Engineering Services; Dept; Five Wealth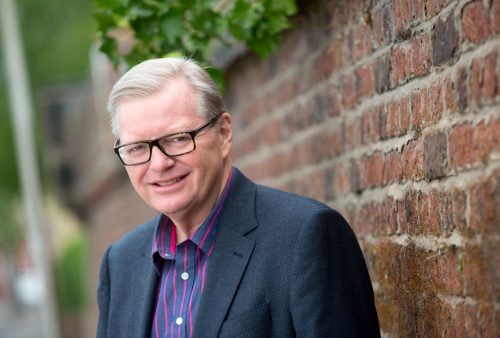 North West law firm SAS Daniels has announced five senior promotions across a range of practice areas.
Vicky Timothy has been promoted to partner following an upsurge in private client work.
Based at the Stockport office, she joined the firm three years ago from international firm Penningtons Manches Cooper.
Meanwhile, Victoria Bury has been promoted to partner in the firm's residential property department.
Victoria joined the firm in 2014 and is based at the Macclesfield office. She has acted for clients and property intermediaries in the Cheshire area for 20 years.
Jeremy Orrell, chief executive, said: "The pandemic has been a challenging time for all businesses, not least those providing legal services, but we are continuing to invest in developing the business and have made key appointments across a range of practice areas."
The firm has appointed three senior associates to reflect a 40% increase in residential instructions over the 12 months prior to the pandemic.
Steph Lyke and Sara Williams have been appointed senior associates in the Chester office and Jo Unwin, who joined the firm in 2006, has been appointed senior associate at the Congleton office.
Jeremy Orrell said: "At times like this it is important to recognise the contribution of colleagues to the continuing success of the firm.
"These appointments were all in the pipeline before the pandemic, but we decided to let matters settle before progressing them. We have clear career progression plans for our team, and it is excellent news that we have been able to assist in the development and progression of our colleagues.
"There is no doubt business has been tough, but we have been experiencing significant increasing demand for our legal services and this is reflected in these appointments."
SAS Daniels is a full-service law firm with four offices in Chester, Congleton, Macclesfield and Stockport. Specialisms include corporate and commercial, dispute resolution, employment law and HR, commercial property, residential property, wills, trusts and probate, and family law.
::
Workington-based McMenon Engineering Services has made a key strategic appointment as the company targets further growth.
Bipin Nair, who has more than 20 years' industry experience, has been appointed regional general manager for the Middle East and Asia-Pacific regions. He was previously with Wika Group in the Middle East for 10 years, rising to the position of regional marketing manager.
McMenon, a globally-recognised manufacturer and supplier of flow and temperature measurement instrumentation, has a 70-year engineering heritage.
The company is headquartered in the UK with a design and manufacturing facility in Workington, Cumbria, and an additional manufacturing facility in Saudi Arabia.
Bipin has been tasked with communicating McMenon's product quality, service and commitment to excellence, as well as developing the company's operations in the Middle East and Asia-Pacific regions.
Anand Puthran, chief executive at McMenon, said: "We have strengthened our senior management team as part of our brand building and growth strategy.
"The Middle East and Asia-Pacific are key markets for McMenon with huge potential for growth.
"It is, therefore, important we have the right calibre of people on board to meet our aspirations and deliver a service to clients that exceeds expectations. We are excited to welcome Bipin to the McMenon team."
Bipin said: "McMenon's engineering heritage, expertise, capability, flexibility and reliability puts it in a strong position to grow. Nurturing our current relationships and building new ones will be key to our strategy."
McMenon specialises in the design and manufacture of differential pressure flow meters.
The business plans to bring new products and applications to the market by the end of the year. It also has a contract manufacturing division.
The company's markets include the energy, petrochemicals, power, water, pharmaceuticals, nuclear and basic materials. Products manufactured by McMenon are used in more than 50 countries.
The business was acquired from global industrial technology giant ABB in February 2018.
::
International digital agency Dept has announced the appointment of Jake Welsh to the position of executive creative director in the UK.
Welsh is responsible for driving the agency's creative excellence.
The agency is establishing itself as a full-service digital agency equally weighted across technology, data and creativity. Through agency acquisitions, Dept continuously expands its services and capabilities with experts in emerging fields, which is how Jake Welsh originally joined Dept in 2019.
Welsh founded e3creative and oversaw the Manchester experience design agency as managing director for 10 years prior to merging with Dept.
"Jake brings a fresh perspective on redefining brand and consumer experiences," said Brian Robinson, Dept managing director in the UK.
"Creativity is a pillar of digital transformation. When innovation is sparked it can trigger sudden or incremental change in a business model which, in turn, streamlines efficiency and unleashes new opportunities.
"Underpinning creativity with technical implementation has the power to change the face of business."
From UX to branding, digital design to motion video, the creative spectrum at Dept is wide and influenced by Welsh. He drives the agency's quality of creative, through mentoring the team and encouraging a mentality to push the envelope with every brief.
In his new role, Welsh will be the key spokesperson for Dept in the creative industry. He said: "Behind the curtain, Dept has been creating groundbreaking products. We've been very humble about our achievements and, as the agency collaborates with more leading brands, we're starting to gain a reputation.
"It's time for Dept to share its perspective and become more widely known in the creative industry. I'll be looking to strengthen our partnerships with award bodies such as Cannes Lions, as well as connecting with education, industry and the corporate community to inspire the future digital, technology and creative sector."
Dept works with brands from across various industries, including O2, Ascot, Triumph Motorcycles, Formula-E and London Marathon. It specialises in accelerating its clients' digital business, through the merging of technology, data and creativity.
::
Manchester-based Five Wealth has announced two new starters, Aidan France and Sam Sharkey.
Aidan has joined as a trainee financial planner fresh from his PhD in Analytical Chemistry and a change of career into financial services.
Sam has recently completed a degree in Accounting and Finance and joins as part of the graduate programme.
Aidan's first week was essentially week one of lockdown, while Sam has been through the full graduate interview with his first few weeks of work being entirely remote.
Aidan said: "I suppose I've taken a rather strange route into the field of personal finance. During my doctoral studies in Analytical Chemistry, I found myself drawn more to reading about economics and psychology than science.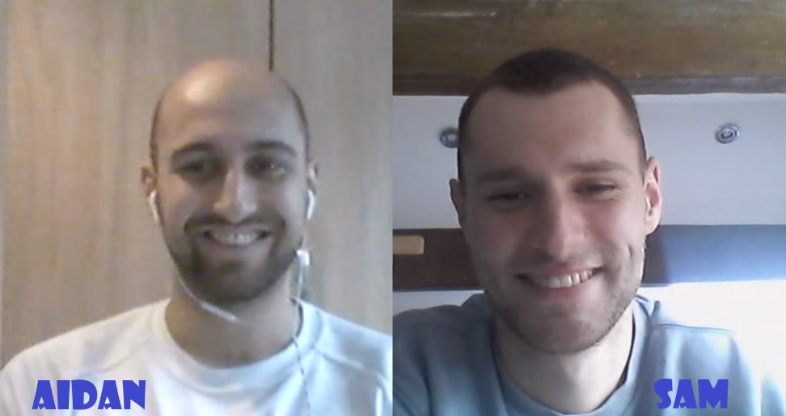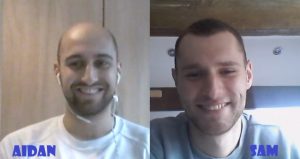 "After listening to my inner compass and the kind advice of a friend in the field, I thought that wealth management might be the career for me.
"Fast forward a few months and I'm getting to grips with the nuances of the role, prepping to take my first exams and growing in confidence, albeit still spending most of my working day, like most of the British public, in my pyjamas."
Sam said: "I was interested in financial services whilst studying accounting and finance at university. I found the taxation unit incredibly interesting and enjoyed how pragmatic it is in everyday life.
"Throughout the interview stage it was noticeable the ethos which the company promotes both internally and externally, and I felt that securing the job meant I was incredibly lucky to be successful and working for a flourishing company and team.
"It has made me proud the fact that I have come in and contributed quickly to client work within the first week, and I cannot thank all the staff enough for the welcome and support which I have received."