If the plan was good, there was no need to pivot – Agility and values the key to responding to Covid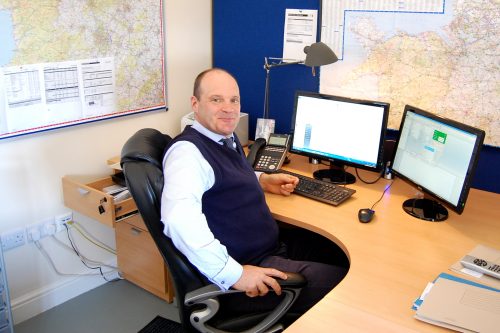 By Tom Gilruth, Managing Director, Topwood Ltd
2019 was an exceptional year for Topwood Ltd.
It saw us move into our new 60,000 sq ft home on the Wrexham industrial estate, which enabled us to push forward with significant growth in both storage and shredding services.
The major part of 2020 was to be mainly about consolidation, embedding some new processes and software and increasing tonnage on each of our regional 'shred on site' routes.
Like most businesses, we had no idea of the drastic change of circumstance that hit us in March.
Working from home, and the lockdown of many city centre offices, more or less wiped out our shredding revenue overnight.
We, like most, had to furlough some of our longest serving and most committed employees and I, like many business owners, felt this very deeply as these colleagues are like my extended family.
"It would have been easy to just sit things out and to feel sorry for ourselves, but that is not the Topwood way – so I set about reviewing our business plan as a response to the change in circumstances"
Topwood is a business that is built on two key values.
We never over-promise and under-deliver, and if we say it will happen it happens.
These two values have seen us really deliver on customer service and customer satisfaction.


During Covid, this had not changed.
Topwood still had to deliver what the customer needed.
Our business plan had in it to establish a bigger emphasis on electronic document management (EDM) in Q4 with a real go-to market strategy in Q1 2021.
What had become clear to me even in the early stages of the lockdown was that our clients needed access to documentation remotely, so the need was immediate.
We brought forward planned investment. We recruited a scanning expert to head up the business development and we began to digitise documents for our clients.
"Our plan was sound. It was based on our core values. So, all we needed to be was agile enough to bring forward the actions and brave enough to invest"
July has seen our biggest month in scanning revenue to date.
We have had three major account wins already and as of today we are at capacity for the next four weeks.
We now have a cloud-based document management platform and we are signing clients up on this on a subscription model.
I read so many stories of business reinventing themselves and even moving into areas of little or no experience.
My view is simple really. If you have a plan that is good and that you believe in, respond to changes and challenges, but do not let them dictate.
We are more than happy to share more of our story with you or to talk to you about your document management needs. By all means get in touch.