Appreciate Group announces new £15m revolving credit facility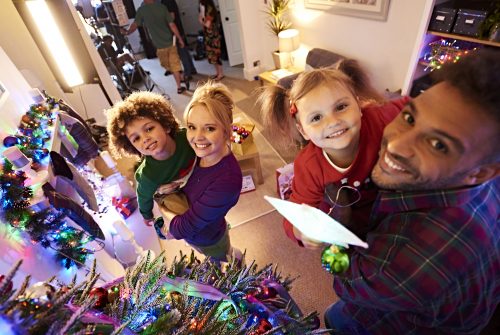 Appreciate Group, the Liverpool-based rewards and Christmas hampers group, has signed a new revolving credit facility with Santander UK worth £15m.
This was a measure planned prior to the COVID-19 crisis, and completes the bank financing exercise commenced in April and announced in the group's trading update issued on April 30, 2020.
This new facility provides committed funding for a five-year term on an unsecured basis, with an accordion option to extend the facility by a further £10m. Prior to this new facility, the group had not utilised bank financing.
Tim Clancy, Appreciate chief financial officer, said: "We would like to thank Santander for its support and confidence in the group's well advanced strategic plan to drive medium and long-term growth.
"This new facility provides Appreciate Group with additional financial flexibility to deliver our strategy of driving sales of our higher margin products and investing in accelerating our shift to digital."
Andrew Mulliner, relationship director, origination & client coverage, Santander Corporate & Commercial Banking, said: "As consumers increasingly look for new ways to celebrate special occasions and say thank you remotely, and with growing demand from corporate customers looking for more creative ways to engage with both staff and customers, there is a real opportunity for Appreciate Group to grow.
"We worked closely with management, within very tight timescales, to provide this support which is crucial as the business continues its digital expansion"
Kerry Morley, director, strategic debt solutions, at Santander worked alongside Andrew Mulliner on the transaction.
Appreciate Group was provided with financing advice by KPMG Debt Advisory (Nick Dodd/Meredith Casey) and legal advice by Addleshaw Goddard (Martin O'Shea/Elizabeth Wareing).
Santander UK was provided with legal advice by Pinsent Masons (Matt Morgan/Tim Fearn).