Coronavirus business update: Latest news across the North West
Manchester investment platform AJ Bell is donating 144 digital tablets to 12 OnSide Youth Zones across the UK, along with a £10,000 cash donation.
The tablets will be used to support Summer holiday clubs at the Youth Zones as they reopen their doors following the easing of lockdown restrictions.
The focus will be on helping to re-engage young people with education, particularly numeracy and literacy, in the run-up to schools reopening in September.
The tablets are being provided by the AJ Bell Wage War on COVID fund which was set up by the investment platform as part of its response to the COVID-19 crisis.
Staff at AJ Bell gave up part, or all, of their wages for April, May and June with additional donations coming from AJ Bell customers, financial advisers and the AJ Bell charitable trust.
Initially the focus of the digital tablet initiative was care homes and hospitals, where AJ Bell donated more than 600 devices to help residents connect with their families and friends who were unable to visit during lockdown.
The focus is now shifting to Youth Zones which have been unable to open their doors during lockdown but are now reopening to provide younger people with a vital focus over the Summer months while many of their normal activities remain restricted.
Youth Zones are designed to give young people aged eight-19, or up to 25 for those with a disability, somewhere to go, something to do and someone to talk to – occupying their bodies and minds with engaging activities, helping them develop new skills and socialise in a safe, positive and accessible environment.
Under normal circumstances, more than 50,000 members make in excess of 600,000 visits to OnSide Youth Zones every year, attracting young people from the most disadvantaged communities.
AJ Bell chief executive, Andy Bell, said: "OnSide's Youth Zones play an incredibly important role and this will be even more vital this Summer as many of the activities that would occupy young people remain restricted.
"Youth Zones can give them a positive focus and enable them to develop new skills and relationships in a safe environment that gives them access to a wide range of activities and opportunities."
OnSide Youth Zones chief executive, Kathryn Morley, said: "This is an incredible gesture by AJ Bell. OnSide Youth Zones provide young people with a large array of activities and facilities.
"These digital tablets will be a great addition to some of the more physical activities we offer and will also enable us to greater enhance our digital offer which has been so important this year."
::
Small- and medium-sized enterprises (SMEs) across Lancashire are defying the economic downturn caused by COVID-19 to progress their business growth plans, with the help of financial support from Access to Finance Lancashire (A2F Lancashire).
The initiative is funded by Lancashire County Council and the European Regional Development Fund.
More than 100 businesses from across the county have sought guidance from A2F Lancashire since the start of lockdown, receiving tailored support to navigate operational challenges in the short-term and unlock vital funding for future growth.
A2F Lancashire is now offering a fully-digitised programme for SMEs through a new and dedicated microsite, so that its tailored support can be accessed remotely and securely throughout any new lockdown restrictions.
Established in 2009, A2F Lancashire aims to simplify the diverse funding options available to local businesses, to help inform sound financial decision-making.
A2F Lancashire offers expert financial support at no cost to eligible businesses.
One of the SMEs to have benefited from the support of A2F Lancashire is Chorley's Fresh Perspective Resourcing.
The recruitment agency was seeking a loan to help it to diversify and grow its business, emerging stronger after COVID-19 restrictions.
Founded by sisters Emily and Laura Leyland, FP Resourcing became aware of A2F Lancashire after taking part in Lancashire County Council's 'Two Zero' scale-up programme for female entrepreneurs.
They decided to make use of the diverse support available to help shift their focus onto sectors that were still thriving during lockdown, as well as offering virtual training for businesses and candidates.
The A2F Lancashire team helped FP Resourcing develop their application package for Coronavirus Business Interruption Loan Scheme (CBILS) funding, resulting in receiving £35,000 from GC Business Finance which meant they could avoid furloughing staff.
Laura Leyland said: "The loan has allowed us to continue the work we do and knowing we have the loan feels like a safety net in these troubling times.
"The process was really simple, and the teams at Lancashire County Council and GC Business Finance were extremely helpful in delivering the loan efficiently and providing sound advice."
Since its launch in 2009, A2F Lancashire has helped 262 businesses to access funding totaling £40m.
::
Precision engineering firm, N.R. Automatics (Engineering) has obtained a substantial funding package from Royal Bank of Scotland Invoice Finance and NatWest, to drive forward the production of components for key NHS equipment.
The Colne-based firm has secured an increase to its existing Royal Bank of Scotland Invoice Finance facility and a £200,000 Coronavirus Business Interruption Loan Scheme (CBILS) loan.
The deal will enable the business to remain open, retain its employees and purchase materials needed to fulfil contracts for the NHS and transport sector.
Over the past six months, N.R. Automatics has been manufacturing critical parts to support hospitals during the coronavirus pandemic, including the delivery of 25,000 ventilator components and 2,000 water heaters.
The firm was established in 1976 and produces high precision components and assemblies to a wide range of industries including oil and gas, aerospace and automotive.
In 2015, the firm's directors, Martin Hardisty and Mark Stinchon, purchased the business from the previous owner when he retired.
They have since grown turnover to more than £6m and now employ 68 staff.
Martin Hardisty said: "The support from Royal Bank of Scotland and NatWest was fundamental to the future of our business.
"Our largest customer closed in March, but with orders still coming in to supply components for ventilators and other medical products, as well as parts for the transport and oil and gas sectors, we needed immediate short-term funding.
"The finance has enabled us to buy the necessary materials to fulfil these contracts and pay our employees who are working hard to deliver these products. We are now looking forward to the future as we look to meet our growth plans and expand our client base."
The increase in the invoice finance facility was supported by Royal Bank of Scotland invoice finance client manager, Fadi Fattahi, and the CBILS loan was facilitated by NatWest relationship manager, Peter Norris.
Fadi Fattahi said: "N.R. Automatics has 40 years' experience in producing specialist parts for a wide range of industries. The support we have given the business during this time has allowed them to continue to operate and fulfil crucial NHS orders.
"We look forward to supporting the business in the future as they secure new contracts."
::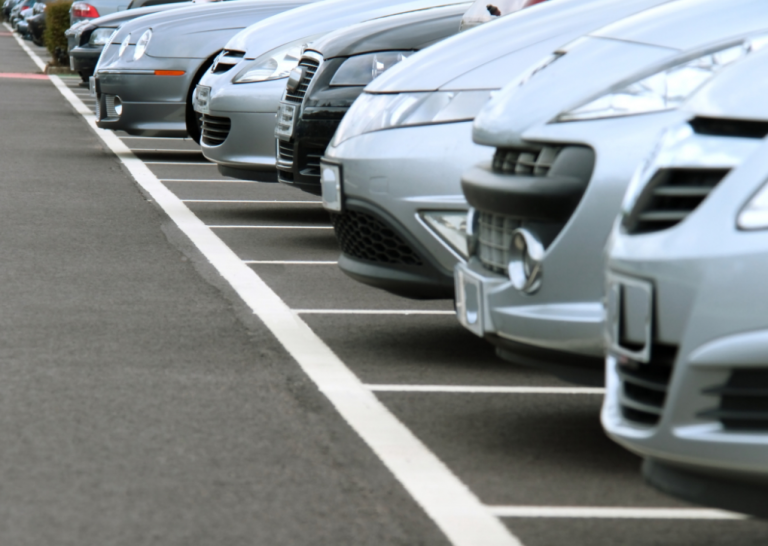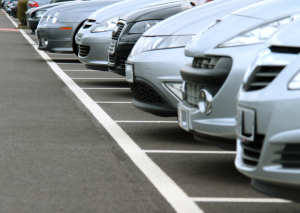 Cheshire East Council is reintroducing cash payments at its car parks from today, August 17.
The council re-started charges at pay and display car parks in June, as a number of lockdown measures were starting to be carefully lifted.
At this time, the option of cash (coin) payments at most car park machines, was withdrawn to reduce risk of virus transmission during these early stages of opening up town centres.
Since June, the council has been monitoring car park usage and has been listening to feedback from car park users, residents and businesses.
Car parks have been getting progressively busier in the weeks since lockdown and people are becoming more used to visiting town centres while observing COVID safety measures.
Cllr Laura Crane, cabinet member for highways and waste said: "I would like to thank residents for using car parks responsibly since lockdown measures have been lifted.
"I continue to strongly recommend that people use cashless payment options where this is possible.
"Our parking machines offer both 'chip and pin' and contactless options as means of payment. We also offer the alternative option to use 'RingGo', the mobile app, if someone wanted to avoid using the machine completely.
"We have found that a mobile app is the preferred option for many people and are looking to improve that offer over time.
"However, we recognise that cashless options are not the best payment option for everyone, and we are now offering cash payment for those who choose to use it.
"As with all changes put into place in response to the Covid pandemic, these measures are being kept under review."
The council also announced it is reopening Jordangate and Grosvenor Centre multi-storey car parks in Macclesfield, following closure due to the COVID-19 pandemic.
The car parks will reopen today, August 17.
Both car parks have been deep cleaned in preparation for re-opening.
Car park users are asked to abide by social distancing guidelines and follow instructions as displayed around the car parks and ensure they wash their hands regularly using soap and water, to reduce the risk of infection.