New programme will raise standards in executive education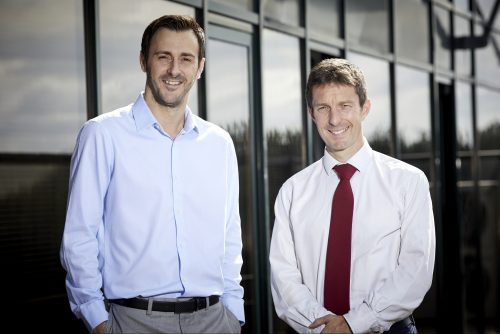 A new venture to set industry standards in the executive education sector is being launched by leadership and management training company In Professional Development (INPD).
INPD, based in Appley Bridge, near Standish, says it has recognised a challenge in a field which currently has no barriers to entry nor offers any quality assurances.
To address these issues, the training provider is teaming up with the University of Chester to launch the Postgraduate Certificate in Executive Education, which it says is the first of its kind in the UK.
INPD says the pioneering qualification will define the high standards expected of coaches, tutors and trainers who deliver professional development education to senior executives.
It will also improve training across the board as well as ensuring newcomers to the sector are well-equipped to deliver positive and long-lasting learning outcomes.
Director, David Hall, said the programme and qualification will help to professionalise the sector and provide a quality assurance for companies and organisations which offer learning and development for their staff.
He said the new qualification will strengthen INPD's position as an innovator and leader in the UK executive education sector.
"There is currently nothing like this on the market. Anyone can become a tutor or trainer in executive education without having to fulfil any professional criteria. There is little scope for them to differentiate themselves," he said.
"We have recognised this as a problem and we're acting on behalf of the industry to do something about it.
"Our new PGCEE will give trainers a competitive edge, set an industry standard for the first time and drive up quality in the provision of professional training and development programmes.
"It will enable tutors and trainers to be formally recognised as leaders in their field, while also providing quality assurances for those responsible for learning and development in an organisation."
He said the programme and qualification are especially relevant given the toll which the pandemic is having on the economy: "With an increasing number of redundancies due to the impact of COVID-19, many people with corporate experience will be looking to carve out new careers in executive education.
"This qualification will provide a head start by helping them to distinguish themselves from the competition.
"The programme will also benefit organisations looking to improve the skills of their remaining learning and development staff where gaps now exist because of furloughed employees and redundancies."
He added: "This new qualification will give them the assurance that the training their employees are providing is of the highest quality and is tailored to have the maximum impact."
Associate tutor, Victoria Smith Collins, moved into training following a background in human resources in the banking sector.
She said: "This kind of programme is essential, not only for new tutors, but also for existing ones to understand and keep abreast with the tools, techniques and methodologies that drive effective learning within the executive education space.
"It will allow tutors to confidently plan and structure their programmes, enabling them to gain confidence in, or just fine-tune, their delivery skills. More than anything, it opens opportunity for collaboration and networking, and working at pioneering industry standards."
The first cohort will enrol in September. The course, which is accredited by the University of Chester, will comprise a five-day programme on Zoom and two assignments. It will be delivered by Alex Firmin, INPD's associate director of programmes.
The PGCEE course will involve interactive tutor-led sessions as well as mock teaching sessions so delegates can gain professional practice and feedback.
The curriculum will cover topics such as educational theory, innovation in teaching, psychology in education and engaging the executive audience.
David said: "We are excited to be launching the PGCEE. It underlines our commitment and passion to drive change and raise standards to professionalise the executive training sector through continued innovation and investment."