THG announces intention to float on London stock exchange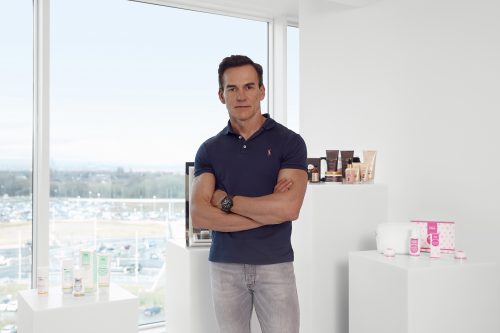 Manchester-based online retailer The Hut Group announced its intention to float on the London stock exchange this morning.
An independent public offering would value the business at £4.5bn.
The float would be comprised of new shares to be issued by the company, raising gross proceeds of around £920m and an offer of existing shares to be sold by certain existing shareholders.
Matthew Moulding, founder, chief executive and chairman of THG, said:"Our intention to float THG on the London Stock Exchange reflects the achievements of the past but also our strong belief in the significant potential for THG in the future.
"THG has enjoyed strong growth since being founded in 2004, employing more than 7,000 people and establishing a track record of consistent delivery for our customers.
"The brands we own today give us leading strategic positions in prestige beauty and nutrition, powered by Ingenuity, our differentiated proprietary direct-to-consumer e-commerce solution.
"Ingenuity powers not just our brands but those of many other leading consumer brand owners around the world, creating a highly resilient, vertically integrated business with significant growth opportunities."
He added: "In 2019 we achieved year-on-year revenue growth of 24.5% to reach £1.1bn with adjusted EBITDA of £111.3m."
During the year ended December 31, 2019, more than 610 million visits were made to websites on the THG Ingenuity platform and more than 80 million units were dispatched using its infrastructure.
In addition, more than 1,000 brands were retailed through the THG Ingenuity platform, generating in excess of £1.1bn in net revenue in the year ended December 31, 2019.
THG's business is operated through four businesses:
THG Ingenuity: THG Ingenuity is THG's proprietary technology platform and operating ecosystem. In addition to powering the online operations of the THG's own category leading brands, THG Ingenuity provides an end-to-end direct-to-consumer (D2C) e-commerce solution for consumer brand owners under a Software as a Service licensing model, in addition to standalone services, including hosting, content creation and translation.
THG Beauty: THG is a leading strategic player within the online prestige beauty industry globally, combining its portfolio of seven prestige owned brands across skincare, haircare and cosmetics with the provision of a critical route to market for more than 850 third-party beauty brands sold through its portfolio of websites, including Lookfantastic, Skinstore and Mankind. The directors of the company believe that it was the world's largest online pure-play prestige beauty specialty retailer in 2019, based on revenue.
THG Nutrition: Online D2C brand and manufacturer of nutrition products. In the nutrition market, the directors believe that THG's brand, Myprotein, including its family of sub-brands Myvegan, Myvitamins and MP Clothing, was the largest online D2C sports nutrition brand globally in 2019 based on revenue.
Other: This business unit consists of the THG Lifestyle – consumer and luxury products – and THG Experience – Hale Country Club in Cheshire, and King Street Townhouse Hotel and the Great John Street Hotel, both in Manchester – businesses.
THG's general strategy centres around a continued focus on building leading digital brands within beauty and nutrition, where the global end markets are very large and rapidly moving online, the continued commercialisation of THG Ingenuity, to capture the significant opportunity presented by global brand owners adopting a direct to consumer offering, and continued investment in the THG's global infrastructure network.
The group's business plan sets out ambitions in respect of revenue growth for its beauty, nutrition and ingenuity businesses as well as key financial items for THG.
It is targeting overall revenue growth of around 20-25% over the medium term, based on a strong growth trajectory in all segments.
THG has engaged Citigroup Global Markets, JP Morgan Securities, Barclays Bank and Goldman Sachs International as joint global co-ordinators, and HSBC Bank, Jefferies International and Numis Securities as joint bookrunners, in the event the Offer proceeds.
NM Rothschild & Sons is acting as the sole financial adviser to the company.
There has been persistent speculation that an IPO is in the offing for THG in recent years.
If it does proceed with a flotation, it would be the biggest on the stock market this year.
City sources say THG is eyeing September 16 for the commencement of trading in its shares.
It has also been reported that Matthew Moulding could pocked a £700m reward through a long-standing share plan if THG is valued at £7.25bn by December 2022.