50 jobs created by global Asian fast food chain opening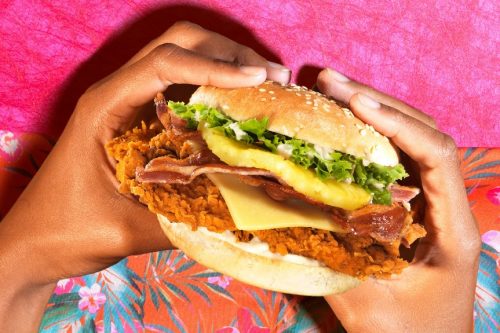 Jollibee, the Philippines' largest fast-food chain, is launching a second UK restaurant this week, in Liverpool, creating 50 jobs.
The first UK outlet was opened in London's Earl's Court in 2018.
The chain is the self-proclaimed home of Asia's favourite fried chicken and is famous across the world for bringing an Asian twist to a traditional Western menu, with unique food combinations including crispy fried chicken with a side of sweet spaghetti.
The brand has a cult following amongst the Filipino diaspora around the globe, from Hong Kong to New York and now here in the UK.
In the first two weeks of the store launch in London, Jollibee sold more than half a million pieces of chicken.
Its ambitions have not stopped in London, however, with a new 93-cover restaurant launching in Liverpool's Whitechapel, in the city centre, on September 3, and in Leicester later this year.
Over the next three-five years, Jollibee intends to open 50 stores in the UK, with further plans in Italy, Spain and other European markets.
The group offers a diverse menu including chicken burgers, hotdogs, fries, desserts and refreshing drinks.
Liverpool customers will be the first to try new menu items, launching for the first time, such as Asian Slaw, Tropical Burger, Mango Coconut Sundae and Asian Chicken Tender Rice Bowl.
The much loved 'Chickenjoy' is Jollibee's signature dish, served up extra crispy on the outside and marinated to be extra juicy on the inside.
Another favourite dish is the Jolly Spaghetti, a sweet style spaghetti with Jollibee's signature sauce topped with hotdog pieces and grated cheese.
Adam Parkinson, market head of Europe for Jollibee, said: "It will be a great feeling for me as someone who grew up in North West England to experience the people of Liverpool taking their first bite of Chickenjoy, Jollibee's signature crispy chicken.
"The UK quick service market continues to grow from strength to strength.
"We know that people are living busy lives and they rely on the quick service industry for budget-friendly ways to eat high-quality products on the go.
"It is our job to ensure we can continue to evolve our products and business channels to fit the demands of this segment."
Jollibee was founded in 1978 by Tony Tan Caktiong in the Philippines.
Tony, the son of Chinese immigrants, built up his business from humble beginnings, opening a small ice cream franchise and expanding his offering to a selection of hot food.
The hot food was a hit, and by 1985, Jollibee was the market leader in the Philippines' fast food industry.
The brand opened its first international restaurant in 1987 and by 1998, had 300 stores globally, including its first store in the USA.
Jollibee now has more than 1,400 stores, 1,201 of which are in the Philippines and 274 in other markets across Asia, Europe, the US and, more recently, the UK.
Jollibee Foods Corporation (JFC) also owns other brands, including The Coffee Bean and Tea Leaf, Smashburger, Chowking, Mang Inasal, Greenwich Pizza and Red Ribbon.
The company also owns the franchise for Burger King Philippines.
To this day, Jollibee still outperforms McDonald's and KFC in the Philippines.
The brand's ambitious plans are to establish Jollibee as a household name in the UK. It sees the UK as a key market for expansion – the British spend €1.2bn on quick-service chicken per year, compared with €652m in Germany and €700m in France.