Drone operator maps out new commercial route after £100k investment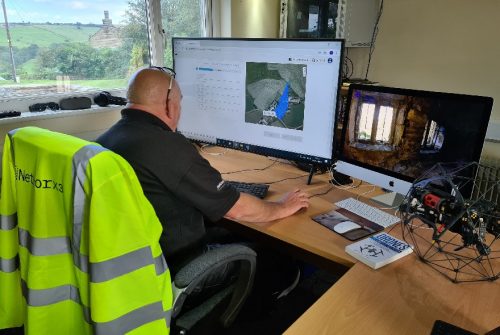 X

Register for free to receive latest news stories direct to your inbox
Register
A Blackburn-based drone operator is soaring to new heights after a six figure investment opened up new commercial routes.
The funding will enable Networx3 Drones to produce the most accurate 3D maps available in the UK.
The business operates a fleet of five cutting-edge drones nationwide working for clients such as the emergency services, water companies and energy suppliers.
Its new service is now possible after it started using the world's first adaptive flight planning app for commercial drone missions, coupled with data analytics.
Using this bleeding edge technology, Networx3 Drones' fleet can now capture thousands of photos during a pre-programmed drone flight to create a new, larger photo map.
These high-detail and high-resolution orthomosiac maps offer a distortion-free representation of an area that's true to the geography on the ground.
They are so accurate that they can be used to measure distances between points because they capture real-world conditions.
Networx3 Drones managing director, Ian Ashworth, said: "Using this emerging technology massively expands what we can do with our drone fleet.
"We've already had interest from the construction and insurance industry and we can see this being used to give a 3D view of any land, property or water.
"The level of detail on the maps we produce is phenomenal. You can see individual roof tiles, rivets on a mobile phone mast and points on a railway line.
"We can record, inspect and survey skyscrapers, bridges, reservoirs, landfill sites, quarries, solar farms, cladding, agricultural land, and then produce a 100% accurate digital map for clients like they've never seen before."
The orthomosiac map service is part of a £100,000-plus investment in Networx3 Drones over the past 18 months.
As part of a major expansion, Networx3 Drones now has five qualified commercial drone pilots and a £45,000 drone control vehicle which is home to its hi-tech drones, mapping software and a two-person operations hub.