Senior council officer arrested in connection with bribery investigation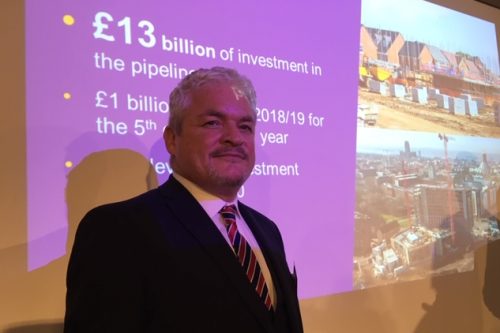 Police have rearrested a senior Liverpool City Council officer on suspicion of conspiracy to commit bribery.
Nick Kavanagh was rearrested this morning, together with four other people, by Merseyside Police.
Mr Kavanagh was arrested on December 18, 2019, on suspicion of conspiracy to defraud and misconduct in a public office, together with Liverpool property developer Elliot Lawless, on charges of fraud, which both men denied.
Both were released after questioning on conditional bail and no charges were brought.
Earlier this year police were refused an application to extend Mr Lawless's bail which released him from any bail restrictions.
And in the High Court in London it was ruled that a search of Mr Lawless's home was unlawful. Merseyside Police agreed to settle a claim by the developer that the search warrants should not have been issued and should never have been carried out, and to pay his costs.
However, Mr Kavanagh, the council's head of regeneration was rearrested this morning.
Merseyside Police said those arrested were a 51-year-old man and 45-year-old woman from the Cressington area of Merseyside, a 56-year-old man from the Knowsley area, a 34-year-old man from Downholland area of Lancashire, and a 41-year-old man from Mawdsley in Lancashire.
A Liverpool City Council spokesperson said: "Liverpool City Council is co-operating with Merseyside Police in relation to its ongoing investigation.
"We do not comment on matters relating to individual members of staff."
Mr Kavanagh, who is understood to be suspended by the council, was appointed director for regeneration in 2011 and is in charge of the city's major regeneration schemes.