£15m backing for Powerhouse hydrogen technology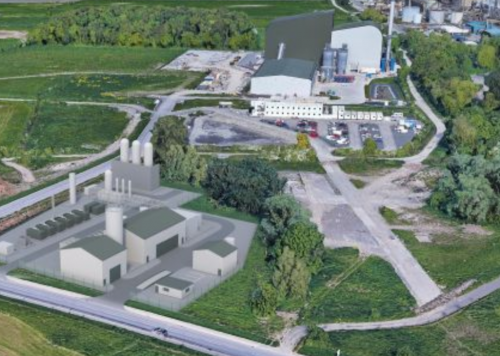 Powerhouse Energy Group has raised £5m and agreed a separate deal for a potential investment of up to £10m as part of the development of its technology to produce hydrogen from waste plastic.
The money is to support the first commercial-scale installation at Protos, a Peel L&P energy park development near Ellesmere Port, Cheshire.
Powerhouse, an AIM-listed business based near Bradford, says the technology it has developed is "one of the world's first proven, distributed, modular, hydrogen from waste (HfW) process".
Dr Cameron Davies, chairman of Powerhouse, said: "The board is confident this funding will facilitate Powerhouse to complete the first projects, reach profitability and roll out its international growth strategy."
Peel has agreed a warrant to subscribe for up to approximately £10.2m for up to 10% of the company. It will be priced at 2.75p, a 10% premium to the issue price, and will be available for up to two years.
Protos is the first of a number of potential developments alongside Peel and Powerhouse's chief executive David Ryan said the investment "cements the already close relationship between the two companies".
The share placing has been taken up by an unnamed international institutional investor and a small number of private shareholders, including Powerhouse's largest shareholder, the White family. Peel has also subscribed for £1m.
The Protos facility gained planning consent from Cheshire West & Chester Council in March. It plans to transform the way plastic is dealt with regionally, with the scheme also set to provide a blueprint for future projects to be rolled out nationally.
Peel L&P Environmental will develop 11 facilities across the UK in the next few years and has the option of exclusive rights to the Powerhouse Energy technology in the UK.
Chris Eves, finance director of Peel Holdings IOM, said: "The next stage is to secure the funding for the Protos project which will be achieved in due course.
"The commercialisation of the Protos project and the development of the UK pipeline, which could be over 70 facilities, will form the springboard for the international expansion of the Powerhouse business model."