UK-Japan trade deal offers boost for North West businesses
Cumberland sausages and Lakeland Herdwick meats are among the iconic British products that could be protected in Japan for first time as part of the UK-Japan trade deal.
The UK-Japan Comprehensive Economic Partnership Agreement was agreed in principle by International Trade Secretary Liz Truss and Japan Foreign Minister on a video call this morning (September 11).
It is the UK's first major trade deal outside the EU.
The deal with Japan could increase trade by £15.2bn, giving a £1.5bn boost to the economy and increasing UK workers' wages by £800m in the long run, says the Government.
This will benefit the 782 businesses in the North West that exported to Japan last year and help even more local businesses to sell their goods to Japan for the first time.
The agreement also secures benefits beyond the EU-Japan trade deal, including a way for North West products to be officially recognised in the Japanese market.
By increasing geographical indications (GIs) from just seven under the terms of the EU-Japan deal to potentially more than 70 under the UK-Japan agreement, this could lead to improved recognition of key UK brands in the Japanese market, such as Cumberland sausages.
This comes as welcome news to North West SME, Ollie and Lucy's, formerly known as The Cumbrian Sausage Company.
They started their business 12 years ago with the purpose of showcasing the best and most traditional Cumbrian produce.
The company's small team of five produces artisan food, meeting all specifications to ensure their sausages are produced using traditional Cumberland methods.
Ollie and Lucy's started exporting in 2015 to the UAE and now exports 10% of all its overall turnover.
Co-founder, Ollie Nohl-Oser, said: "Our mission from the start was to get traditional Cumberland sausages to other places outside Cumbria and the UK.
"We like to consider ourselves as the first point for Cumberland produce and we work with local farmers to make sure we have the best pork from Cumbria and the Lake District.
"With the Lake District becoming a world UNESCO World Heritage Site in 2017, we have seen an increase in tourism from Japan. Japanese visitors love visiting the Lake District and there is a strong demand in Japan for fine British produce."
International Trade Secretary, Liz Truss, said: "This is a historic moment for the UK and Japan.
"This is our first major post-Brexit trade deal and it goes far beyond the existing EU deal by securing new wins for British businesses including our great manufacturing, food and drink, and tech industries.
"From our Cumberland sausages and Lakeland Herdwick meats to our leather goods, this deal will create new opportunities for people throughout the whole of the UK.
"Strategically, the deal is an important step towards joining the Trans-Pacific Partnership and placing Britain at the centre of a network of modern free trade agreements with like-minded friends and allies."
The removal of several trade barriers aims to assist the UK's 8,000 SMEs already exporting goods to Japan, by offering tariff-free trade on 99% of UK exports Japan.
Businesses could benefit from tariff reductions from eight per cent to zero per cent for leather handbags, and from up to 27% to zero per cent for leather shoes, making it easier for the region's historic leather goods manufacturers to sell to the Japanese market.
One business already experiencing success in the Japanese market is the Cheshire-based manufacturer of luxury leather bags, Rutherfords England. Supported by the Department for International Trade (DIT), Rutherfords already exports 70% of its overall turnover to Japan.
Founded in 2012, the business is reviving the 19th century tradition of crafting English bridle leather goods for the luxury market.
Today Rutherfords employs four leatherworkers and has developed an apprenticeship programme with the University of Chester for fashion and design undergraduates, which, due to increasing demand over the past few months, has led to hiring one more member of staff.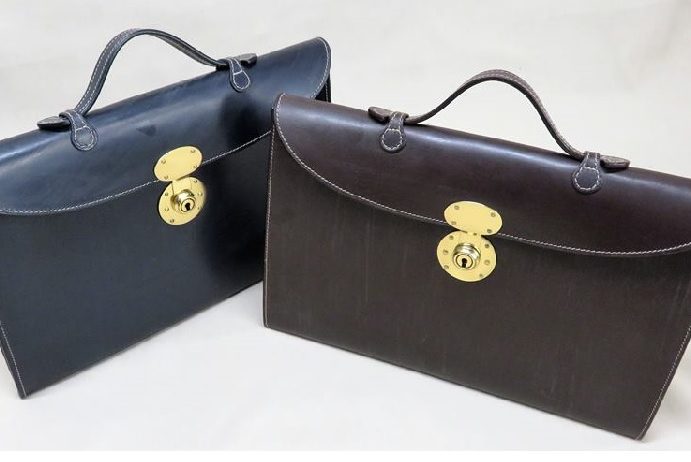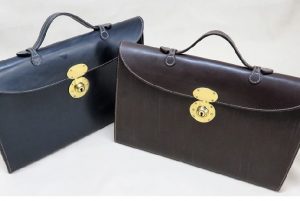 Alex Hughes, founder of Rutherfords England, said: "After completing a two-year apprenticeship with one of the UK's top leather craftsmen, I knew I wanted this passage of knowledge to lay the foundations of the business.
"Leather luxury items often become family heirlooms and every piece we stitch together needs to encapsulate that sense of devotion. That sentiment transcends the business and I hope, one day, I'll be passing Rutherfords on to our talented team so they can keep the name and craft alive for many years to come."
She added: "In Japan they absolutely adore handmade, good quality, English products.
"We were first approached by a Japanese distributor after he spotted our bags on eBay. Since then the relationship blossomed and the Department for International Trade assisted in exporting our products abroad."
This is the first step towards the UK's aim to become a member of the Comprehensive and Progressive Agreement for Trans-Pacific Partnership (CPTPP), which will open up 11 key pacific markets for exporters, reducing tariffs for UK business – 95% of goods traded between members are tariff-free.
Other key benefits of the deal include:
Cutting-edge digital and data provisions that go far beyond the EU-Japan deal, including enabling free flow of data, a commitment to uphold the principles of net neutrality and a ban on data localisation that will prevent British businesses from having the extra cost of setting up servers in Japan.
Improved market access for UK financial services – including greater transparency and streamlined application processes for UK firms seeking licences to operate in Japan. The deal creates an annual dialogue between Her Majesty's Treasury, UK financial regulators, and the Japanese FSA that will explore ways to further reduce regulatory friction – something that would be impossible were the UK still in the EU.
New protections for UK creative industries – British businesses can now be confident that their brands and innovations will be protected. The UK has gone beyond the EU on provisions that tackle online infringement of IP rights, such as film and music piracy.
Strong tariff reductions for pork and beef exports – the UK has negotiated a deal that sees tariffs fall on pork, beef, salmon and a range of other agricultural exports. The country will continue to benefit from access to the low tariffs for key food and drink products covered by quotas, such as Stilton cheese, tea extracts and bread mixes. This forms a pathway to further market access under CPTPP, which has been committed to by Japan as part of the agreement.
Negotiations with Japan started on June 9, 2020. Since then more than 100 negotiators have met via remote means or in person to negotiate this agreement.
After the deal is formally signed, the UK and Japanese parliaments will have the opportunity to scrutinise the agreement and approve its content before it enters into force at the end of the year.