Merseyside placed on government's coronavirus watch list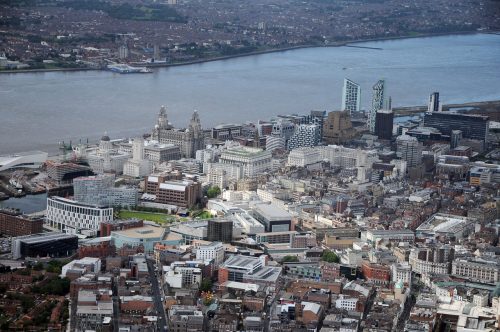 The Merseyside region has been added to the Government's coronavirus watch list, it has been announced.
Liverpool, Wirral, Sefton, Knowsley and St Helens have all been placed on the COVID-19 watch list due to increasing infection rates across the borough.
Halton has not been included.
Local leaders across the region will have to report to the Government on measures being taken to avoid a lockdown situation, similar to that imposed across Greater Manchester, and more recently, in Bolton.
Being put on the watch list means the region is now under increased scrutiny from the Government regarding infection rates.
Recently localised lockdown measures were imposed in the Princes Park area of Liverpool, which managed to contain an increase in infection rates, considered to be among younger residents.
However, Liverpool's infection rate has risen in recent days and now stands at more than 60 cases per 100,000.
Wirral has a similar infection rate, while St Helens Council confirmed its infection rate is now at around 58 cases per 100,000.
Steve Rotheram, Metro Mayor for the Liverpool City Region, said: "Over the past week we have seen a rapid increase in coronavirus cases across the Liverpool City Region.
"We are not yet at the stage of having extra restrictions imposed on us – as other areas have – but, if we continue on our current trajectory, it will become a case of when, not if this happens.
"There is still time for us to stop that happening – but doing so depends on us and what we choose to do.
"I am working hard with our local councils and other partners to do everything in our power to keep the spread of the virus under control, but we cannot do that without your help."
He added: "Every day I am exceptionally proud to lead a region as kind, friendly and community-spirited as ours. We now need to stick to those principles and make sure that we look out for one another.
"Washing your hands, wearing a face covering and keeping to social distancing has never been more important.
"So, please follow the advice and act responsibly to help keep yourself and others safe, and help us slow the spread of this disease."