Housebuilder's record order book provides foundation for optimism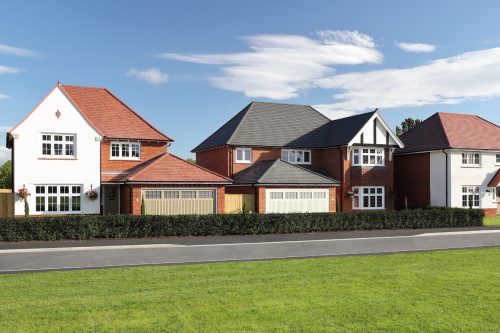 Housebuilder Redrow remains confident in the strength of its foundations as it emerges from a Covid-hit year with a record order book.
The FTSE 250 company saw pre-tax profits fall 66% to £140m in the year to June, which it ascribed to the "profound impact" of the pandemic.
Completions were down by 37%, to 4,032 homes, as the market largely stopped in the final months of its financial year.
Redrow's profits were also hit by impairments and costs of £35m from the scaling back of its London business. It is now just focusing on its Colindale Gardens development in the capital.
However the developer is optimistic about its prospects for the year ahead.
John Tutte, executive chairman of Redrow, said: "The Covid-19 pandemic had a profound impact upon the group's performance in the 2020 financial year but we entered the new financial year in a position of strength.
"We have a record order book and brought forward very high levels of work in progress. This was due in part, to increased investment earlier in the year in anticipation of strong demand for the Help to Buy scheme ahead of changes to the scheme next year."
Its order book stood at £1.42bn while it has seen a 12% increase in reservations in the first 11 weeks of its new financial year.
The combination of more completions and reduced investment in London is expected to deliver the cash flow that can support its regional growth plans. It also wants to resume dividend payments next year.
"The group is well-placed to deliver a robust performance," added Tutte.
Tutte was due to transition into a non-executive role with the promotion of Matthew Pratt to group chief executive in July, but will continue in an executive role until November. He still intends to retire as previously announced ahead of Redrow's 2021 AGM, which takes place towards the end of the calendar year.
Redrow's share price had climbed to an all-time high of 850p in mid-February before losing two-thirds of its value in the first weeks of the coronavirus crisis.
It recovered a little after Easter but has traded around 450p for the last couple of months, with its £1.6bn market cap just after half of its February value.