Home care group expands with £200k investment in new North West office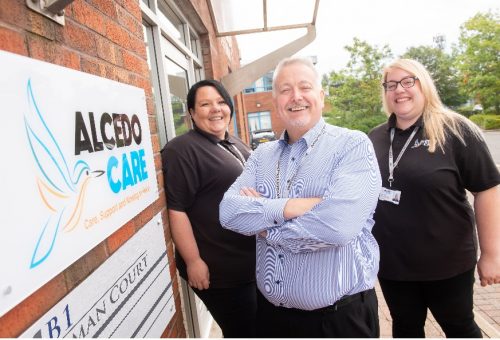 A Southport-based home care group has launched a new operation in Preston as part of a £200,000 investment.
Fast growing family-run home care provider, Alcedo Care, has opened a new regional office at Fulwood Business Park to support and accelerate its ambitious expansion plans for the Lancashire region.
Complementing the group's existing offices in Blackpool, Southport and Wigan, the new Preston office will be headed by experienced registered manager Claire Culshaw who takes responsibility for delivering the company's portfolio of personal care, support and nursing services to those wishing to remain independent in their own homes.
The new office launches with 32 dedicated employees, which it will look to increase by another 60-70 over the next six months, and has the capacity to service approximately 200 clients across the Lancashire area.
It will also become the group's regional hub for meetings and staff recruitment, training and development.
Managing director, Andy Boardman, said: "We experienced a huge increase in demand for home care services during the recent lockdown with many new enquiries coming in from Lancashire.
"Opening a dedicated office in Preston is a natural expansion for us, providing us with a new framework and infrastructure to service our new clients and deliver the highest standards of care and compassion for which we are renowned.
"We look forward to expanding further across the region and taking on more permanent employees as we grow."
Preston office manager, Claire Culshaw, said: "I'm delighted to take responsibility for the Preston office, along with my deputy, Robyn Bamber.
"The team and I are very much looking forward to expanding the Alcedo Care services further across the region, building our existing client base and really getting to know them as individuals."
Established in 2017, Alcedo Care continues to expand at pace, employing a 500-strong team of carers.
Run by husband and wife team Andy and Jo Boardman, the company aims to bring something different to the sector.
With offices in Southport, Blackpool, Wigan and now Preston, Alcedo Care offers home care services across the whole of the North West region.