Multimillion-pound safety equipment deal with Royal Navy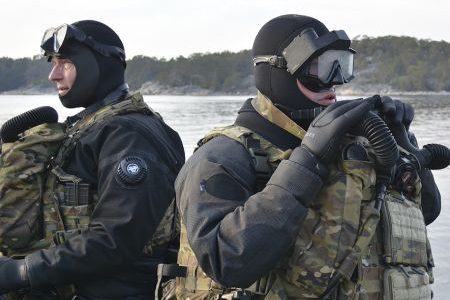 James Fisher has won a multimillion-pound, five-year service contract with the Royal Navy.
The contract is with its specialist technical business JFD, which serves the commercial diving and defence markets.
JFD will ensure the operational readiness of the Royal Navy's life-support diving equipment, which includes JFD's "innovative and industry leading" Shadow rebreather system, a specialised underwater closed-circuit life support system.
Eoghan O'Lionaird, chief executive of James Fisher, said: "This contract award is testament to JFD's market-leading reputation and status as the Royal Navy's underwater life support partner of choice.
"As pioneers of safety improvements in military diving, we're delighted to secure this new five-year contract, continuing our long-standing partnership with the Royal Navy."
This contract builds on a 20-year relationship with the Royal Navy. JFD develops pioneering solutions designed to help safeguard the lives of divers and submariners.