First signs of recovery for St Helens businesses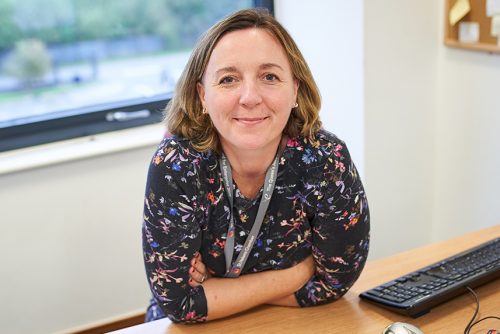 The latest Quarterly Economic Survey (QES) conducted by St Helens Chamber shows the first signs of recovery since the pressures of COVID-19 began to impact businesses across St Helens.
While the effect of COVID-19 was dramatic, some signs of recovery are now present in the data from the latest quarter's economic survey.
Research from St Helens Chamber shows that the number of firms now saying they are at full capacity has risen to 24% from 14% in the second quarter.
Eleven per cent of firms have also reported workforce increases – this is nowhere near normal levels, but in quarter two it was just five per cent.
St Helens firms are holding their own, but more than half report that domestic and international sales and future orders have decreased again.
This is not a universal picture, however, as 23% of respondents are reporting increases in this quarter and 20% say that future orders have increased.
The manufacturing sector is slightly weaker, with just 18% of manufacturing respondents reporting increased sales.
Just one in 10 of local manufacturing firms have increased their workforce over the past three months and the same figure feel that they are likely to increase in the next three months.
The majority of roles being recruited for are in the skilled manual/technical area. The majority of services firms feel that their employment level is likely to remain constant, but 11% expect to increase their workforce and 14% expect to decrease.
Particular business issues include cash flow, which is a significant problem. The uncertainty and drop in demand that businesses have experienced has also had an impact on investment levels, nearly half of all firms say that their investment in plant, equipment and training will decrease over the next year.
While 2020 has caused a drastic fall in business overall, there is a minority of businesses increasing domestic and international sales, and recruiting locally.
The huge resilience levels of St Helens firms is shown in the fact that 54% of firms are planning to grow again over the next 12 months,; in quarter two this figure was 45%. Confidence around increasing turnover has slightly increased over the second quarter.
Tracy Mawson, St Helens Chamber chief executive, said: "This is the second Economic Survey the Chamber has conducted since the onset of the coronavirus pandemic, providing vital insight into how businesses are faring.
"St Helens Chamber is clear that we are still a long way from business as usual and have further uncertainty on the horizon, including changes to our international trading arrangements.
"Far more and broader national and local efforts to boost business and consumer confidence will help firms create and retain jobs and underpin our local economy."