New owner of Wigan Athletic revealed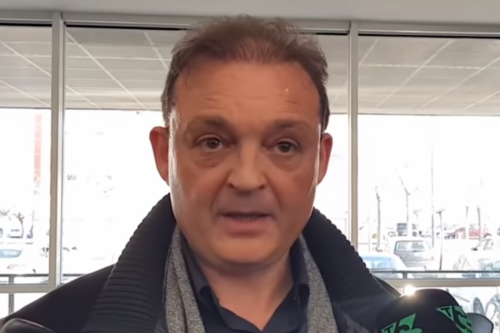 The Spanish businessman on the verge of taking over League One club Wigan Athletic is José Miguel Garrido Cristo, TheBusinessDesk.com can exclusively reveal.
Garrido Cristo has previously led two Spanish clubs, Albacete and Castellón, and has spent the last 18 months with small stakes, indirect involvement and takeover speculation linking him to several more. But Wigan Athletic will be the first involvement in English football for the London-based businessman.
The League One football club had entered administration in July, bizarrely less than one month after Hong Kong-based Next Leader Fund had taken ownership.
This led to a 12-point deduction, which meant the club was relegated from the Championship.
The joint administrators – Paul Stanley, Gerald Krasner and Dean Watson from Begbies Traynor – were seeking a deal while having to oversee the break-up of the squad as some of the club's best young talent was released.
Despite the sale process dragging on through the summer, and deadlines being extended, the club still didn't have a clear future when the new season kicked off in early September.
But last week the joint administrators revealed a deal had been struck with a Spanish businessman, subject to approval from the English Football League (EFL). However they said they would not reveal his identity until that approval was granted and they reiterated their position last night.
Begbies Traynor partner Paul Stanley said: "As we stated on September 30, the preferred bidder has made it plain that they do not wish for their details to be made public until such time as the sale is completed and we are respecting this anonymity. No further details will be released until EFL approval has been obtained."
Approval is expected to be granted by the EFL in the coming weeks.
Garrido Cristo is the nephew of the renowned Spanish lion tamer and circus performer Ángel Cristo.
Earlier in his career, Garrido Cristo was the international director of Spanish multinational food group Campofrío before he became a founding partner of private equity firm Thesan Capital, which specialised in investing in companies in financial distress.
Thesan took over tyre company Aurgi, with Garrido Cristo as chief executive, and also bought the Hispania Racing Formula One team in 2011 before it crashed out of the sport 18 months later.
He then took over at Spanish third division club Albacete when it was on the brink of collapse in 2013, having been kept alive by bailouts from its former youth team player and Barcelona star Andrés Iniesta.
Garrido Cristo was president for four years, bringing some on-the-field success and off-the-field stability before he sold his stake to the Skyline International Group for 5m euros.
Less than a year later he invested in third division club Castellón, but only lasted 14 months before exiting in a 2.3m euro deal in June 2019.
The 55-year-old businessman has since been linked with Elche, Córdoba, Recreativo de Huelva, and Tenerife but has not taken ownership.
Garrido Cristo's UK company, Eolus Capital, shares a London address with the corporate vehicle that has been created to buy Wigan Athletic.
That UK company has been set up with Antonio Garrido Papadopaulo – a family relation of the soon-to-be owner – currently its sole director.
Papadopaulo and Garrido Cristo are also linked through Barcelona-based Sunrun Investments, a business which operated restaurant chain Pizza Emporio in Madrid, Barcelona, Zaragoza and Tarragona.
But their focus will now turn to football in Wigan, to see if he can bring success back to a club that won the FA Cup just seven years ago.
Garrido Cristo's arrival at the DW Stadium, when it is officially confirmed, will be warmly welcomed by its fans. They have supported the club through its difficulties, raising £700,000 and campaigning to keep the club alive.
They are now looking forward and will have one eye on a potential promotion after the team responded to defeats in its first two league matches with two consecutive wins last week.
The club will be hoping it can repeat its record of having finished top of the third tier in the last three seasons it has competed in that division, in 2018, 2016 and 2003.
Wigan Athletic already has a strong association with Spain. The club blazed a trail in the mid-1990s by making an eye-catching trio of signings at a time when the vast majority of Premier League players were British.
In 1995, the very ambitious and then-new owner of the club, Dave Whelan, signed three young Spaniards to play in Division 3.
Dubbed the three amigos, Roberto Martinez, Jesus Seba and Isidro Diaz became firm fan favourites and helped set the club off on the path to the Premier League.
Nearly 20 years later it was Martinez who was manager for the club's proudest moment – winning the FA Cup against Manchester City.
But within days of the Wembley triumph the club were relegated, ending its eight-season stay in the Premier League.
The team was relegated again in 2015, promoted in 2016, relegated in 2017, promoted in 2018, and relegated back to League One by virtue of the 12-point deduction at the end of the 2019-20 season.