People on the Move: Cara Technology; Augere; Butcher & Barlow; Leeu Collection; Taurus Security Group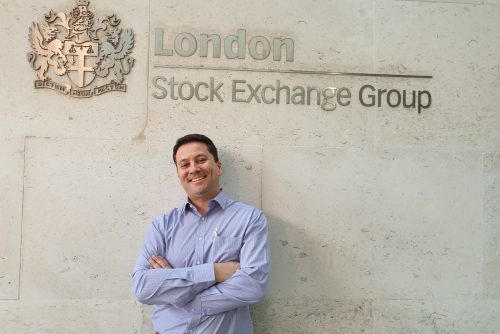 Macclesfield-based IT support and cyber security business, Cara Technology, has appointed one of Microsoft's global 'Influencers' to its team.
The appointment of leading tech expert, Robert Gibbons, forms part of Cara's ambitious plans for growth and dovetails fortuitously with an increasing demand for IT support and, in particular, cyber security expertise as the country faces ongoing lockdown situations.
Founder Andrew Rosamond said: "We are delighted to have landed such a prominent industry expert who will super-charge our expansion plans.
"Rob brings with him a wealth of experience and a passion for the possibilities brought by Cloud technology as well as a keen interest in all things cyber security and a genuine desire to protect both companies and individuals. As such, he's a perfect match for us."
Gibbons was invited to join Microsoft's PAL scheme in 2009 when there were 27 members globally – Gibbons was one of only three in the UK – and in 2015 he was named as one of the tech giant's 33 global influencers who focus on the small and mid-sized busines sector.
As well as his relationship with Microsoft, Rob is also a panel member for major industry influencers such CRN, CompTIA, AVAST and Continuum and appears regularly as a guest presenter.
He said: "This is a really exciting time to be joining Cara. Our sector is going through a massive period of change – keeping the green lights lit up on the server is now less important, it's more about the cloud and all the options that presents.
"When the March lockdown hit, those businesses still working with servers in offices were not as easily able to facilitate working from home, for those in the cloud, access to laptops permitting, it was fairly seamless.
"But this new way of working opens up a whole can of worms when it comes to cybersecurity and that is currently, and will remain, a key focus for us.
"It's all about education – the best product when it comes to cyber is arguably the human firewall that is a company's staff. Their role is of vital importance and should not be underestimated."
::
Chester-based business services provider Augere has appointed Lisa M. (Hooley) Edwards as shareholder and director.
"I am delighted that Lisa has joined as marketing director," said managing director Peter Fennell.
"She has a wealth of global operations, customer service and leadership experience – and together with her passion, energy and people-focused approach, Lisa will be a driving force for Augere and for our customers.
"In addition to marketing, Lisa has recently created and will lead our new Elevate service line, aimed at getting people and teams performing at their best."
Lisa said "Augere's ethos is very much aligned to my personal values and I am excited to be joining the team. I'm passionate about continuous improvement, creating outstanding customer and employee experiences, and about 'people' being the difference in maximising business performance for the long term. I'm really looking forward to contributing to Augere's rapid growth ambitions and adding value for our customers."
Among previous roles, Lisa most recently held executive leadership positions at SPXFlow Corporation, where she was vice president, shared services for their multi-functional global business services platform, and at TetraPak Business Services, where she was managing director.
::
Bury-based solicitors' practice Butcher & Barlow has congratulated trainee Tom Sedley on becoming a newly qualified solicitor.
The firm supported Tom, from Liverpool, throughout his training, despite the pandemic.
The law firm, with 10 offices across Lancashire and Cheshire, prides itself on nurturing talent through its future lawyer's scheme, which gives graduates the necessary training to make the step from theory to practising law.
Three of the four current owners of Butcher & Barlow trained at the firm after university, demonstrating that the graduate scheme results in success and progression.
The firm currently has three more paralegals starting their solicitor training this month, and trainee solicitors are half way through their studies, entering their second year of training.
Managing partner, Anthony Higham, said: "Over the years we have created an ambitious workforce who work hard to maintain our excellent reputation and are eager to continue their careers with us.
"We are also keen to ensure that all colleagues, whether they are qualified yet or not, feel part of the team and we endeavour to provide them with as much support as possible to nurture success."
Tom is the firm's latest trainee to be celebrating his qualification after completing two years of on the job training in September. He will work alongside Anthony Higham in the firm's dispute resolutions team in Bury. Tom is qualified to advise on all types of civil disputes and litigation including commercial disputes, debt recovery and medical negligence.
He studied law at Lancaster University then went on to complete the legal practice course at BPP University of Liverpool. After graduating, he joined Butcher & Barlow in 2017 as a paralegal and started his training contract in September 2018.
Tom said: "Butcher & Barlow have given me fantastic support throughout my studies and training, and this has continued throughout lockdown. Even whilst I was working from home, the partners ensured I had all the resources necessary to continue my training. I'm delighted to be working with such a great team."
::
Hotels operator Leeu Collection has promoted Jean van der Walt to the role of area general manager, UK, based at the group's Lake District property Linthwaite House.
This is in addition to Jean's current role as head of brand marketing for the boutique hotel group.
Jean has a Diploma in Hospitality Management from the International Hotel School, Africa's leading hospitality and culinary school. Since graduating, she has worked in various departments at some of the best hotels in her native South Africa.
Jean was working as reservations and brand manager at the iconic Le Quartier Français in Franschhoek, South Africa, when it was bought by the Leeu Collection in 2015. She has remained with the company, initially working as a marketing executive for the Franschhoek properties, before being promoted to head of brand marketing and moving to the UK.
She said: "I am thrilled that this new position will allow me to put to good use all the experience I have gained in different hotel departments over the years and I look forward to the new challenges it will bring. Leeu Collection is a dynamic young brand and I am excited to grow with it."
Owner and founder of the Leeu Collection, Analjit Singh, said: "It has been a pleasure to work with Jean over the last five years. During that time, she has proved her dedication and value to the Leeu Collection making it an obvious decision to promote from within the company. I very much look forward to working closely with her as we expand the brand over the coming years."
::
Manchester-based Taurus Security Group has appointed Lewis Walsh as its operations director for its sports and events division.
Lewis brings more than 20 years' experience to and will be responsible for growing the team dedicated to providing planning and operational support to crowd safety and security at sporting events and festivals.
He has considerable experience leading on security and crowd management at many major events, including Kendal Calling, Festival No 6, Lost Village, Neighbourhood Weekender and Sundown.
In 2019 he received a Constables Commendation by Merseyside Police for his teamwork, project management and collaboration with the multiagency delivery team for the Liverpool Giants.
He carried out the same role for the Liverpool FC Champions League homecoming parade in the same year.
Lewis said: "It is great to join Taurus Security Group to help develop and grow its sports and events offer and team. While we may be some time away from returning to large scale events, it is more important than ever our teams receive the best training and we provide thorough planning and support to our customers."
Kevin Campbell, group ambassador, Taurus Security Group, said: "Lewis brings such a wealth of experience to our team, we are proud to have him on board. We see sports and events as a key growth area for the business and we look forward to building many new long-term relationships across the sector."
Set up in 1998, Taurus Security is a professional security services provider to the property and construction industry, commercial office premises and sports and cultural events.
Clients in the sports and event sector include Oldham Athletic, Crewe Alexandra, Rochdale FC, Radcliffe, Bury AFC and Belle Vue Speedway. The company employs approximately 350 people across the business.