Coronavirus business update: Latest news across the North West
More than 8,000 Merseyside charities and voluntary organisations will receive a boost this week when they receive much-needed PPE (personal protective equipment) supplies from Knowsley-based Livv Housing Group.
With COVID-19 cases rising in the Liverpool City Region, voluntary organisations and charities now need additional supplies of PPE to ensure they can continue to provide their services to the region's most vulnerable people.
Livv Housing Group stepped in to help One Knowsley, the voice of the voluntary sector in the borough, to distribute essential PPE across the voluntary sector.
Racheal Jones, One Knowsley chief executive, said: "The support from Livv Housing Group has been outstanding and we are extremely grateful for their time and resource. They have gone above and beyond to not only support our own relationship, but also to support our CVS network across the Liverpool City Region.
"Projects such as this one really do highlight the value of infrastructure organisations. We are all able to practically support our local community and voluntary organisations. This is our response to the sector showing concerns about the affordability of PPE."
Amanda Newton, executive director, customer insight, at Livv Housing Group, said: "Our voluntary sector is an essential part of the fabric of our communities and making sure the organisations who do so much for the region's people and businesses are equipped with the right PPE is essential.
"Working with our partner, One Knowsley, our teams have made this happen at a crucial time. Voluntary organisations and charities are playing a critical role in ensuring families and individuals stay safe and well during the pandemic, and that support will be even more vital during the coming months.
"By working in partnership with organisations such as One Knowsley, we can play our part by keeping safe those who are dedicating their time to look after the region's most vulnerable."
Sally Yeoman, chief officer, Halton & St Helens VCA said: "We are extremely grateful for the support of the PPE and Livv Housing Group for their help in getting this PPE to each of the borough CVS. Our groups have been key in supporting the community response in each place and access to this PPE will enable them to keep doing this safely."
::
Roadshow specialist EMS has experienced an increase in the major brands and global companies looking to pursue European tours, as a safe alternative to postponed events and exhibitions.
The likes of medical and safety equipment manufacturer Dräger are resuming their long-running and successful roadshows to maintain their marketing strategies in the face of COVID-19.
With many major events either cancelled or paused as a result of COVID-19 disruption, roadshows have become an increasingly attractive exhibition alternative for companies looking to get face-to-face with clients safely.
While many tours were initially paused in the early days of the pandemic, now that numerous countries are gradually reopening across the continent, Ellesmere Port-based EMS is working closely with clients to resume tours that comply with all relevant public health guidance.
The company has introduced strict cleaning regimes, PPE protocol and has designed multiple customer journeys around social distancing guidelines. The trucks are also going to be monitored throughout the event days and sanitised after each session by a dedicated roadshow manager.
Due to roadshow truck classification as freight vehicles, crossing borders in Europe remains possible, with tours handed over to a new team in each territory. Roadshow trucks can also be flexibly re-routed in the case of further disruption.
Simone Vogel, live marketing region, Dräger Europe, said: "Dräger has embarked on tours with EMS across Europe and the Middle East in the past to great success. It's been a way for us to reach more C-level executives than ever before, and with many exhibitions cancelled, the marketing tool is going to help us to stay in touch with our customers flexibly and safely
EMS chief executive and founder, Keith Austin, said: "We are all dedicated to keeping employees and customers safe, and truck roadshows provide a unique way for businesses to do this. With many reluctant to travel or be around large groups of people, EMS has spent significant time ensuring our roadshows are COVID-secure, whilst remaining a viable solution for brands to go direct to customers in a memorable but safe environment.
"This is reflected in our upcoming tours, with clients including RS Components currently planning events for later in the year. We are also helping world-leading personal power brand Duracell launch a new product in Europe via a roadshow this Autumn.
"And we are in talks with several businesses turning to mobile exhibition units to deliver public health and employee engagement campaigns. We are thrilled to continue to help businesses reach their audiences face-to-face, safely and efficiently throughout the pandemic and beyond."
::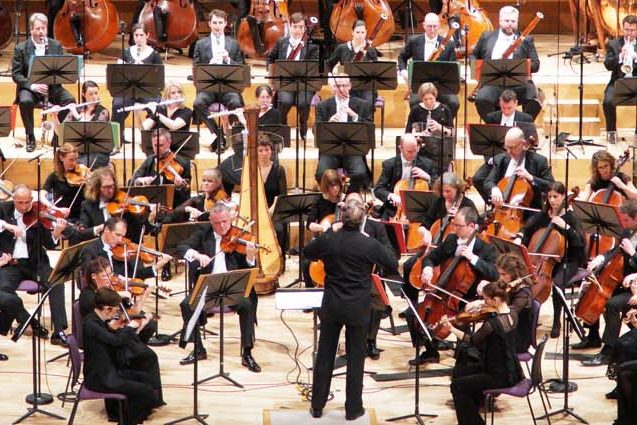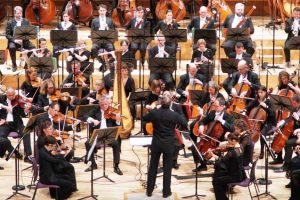 Manchester's international symphony orchestra, the Hallé, has been awarded £740,000 as part of the Government's £1.57bn Culture Recovery Fund (CRF) to help alleviate the impact of the coronavirus.
Hallé chief executive, David Butcher, said: "This is fantastic news that will help secure our exciting digital plans and, more importantly, maintain the Hallé's pioneering ambitions for next year and many years after that.
"Our aim is nothing short of a full recovery, allowing us, ultimately, to welcome back all our audiences in Manchester and beyond.
"Crucially we must fully re-engage with the tens of thousands of people of all ages and backgrounds who we work with through our education and community programmes.
"If we succeed it will be because of help such as this grant, and the remarkable support shown by our sponsors, corporate supporters and trusts. Above all it will be because of our audiences – patrons, subscribers, groups and thousands more ticket buyers – who have supported us so magnificently over the past months and whose on-going help we cannot exist without."
Tatton Park's education team has been awarded £180,000 from the fund.
Prior to the COVID-19 pandemic, Tatton Park's award-winning, sustainable learning offer welcomed 24,000 school pupils and 1,000 informal learners every year.
Learners came from near and far including from the local community, across Cheshire and the North West, as well as inner-city regions.
Since March to the end of September, just one school visit and no informal learning activities have taken place and without additional financial support, Tatton's education offer was unlikely to recover from the devastating impacts of the pandemic.
Laura Cunningham, Tatton Park's learning and visitor services manager, said: "Securing this funding not only allows us to continue offering outstanding learning experiences for our audiences, but it also supports the future sustainability and longevity of the education department.
"We will continue to offer on-site visits for those who are able to attend, but this funding will also allow us to introduce a variety of different formats to suit the changing needs of our visitors. We are passionate about the opportunity to once again be able to share the rich and diverse history of Tatton Park with new educational experiences available for all ages and abilities."
And organisers of Manchester Art Fair and The Manchester Contemporary have been awarded £50,000.
Buy Art Fair is one of 1,385 cultural and creative organisations across the country receiving urgently needed support – £257m of investment has been announced as part of the very first round of the Culture Recovery Fund grants programme being administered by Arts Council England.
Buy Art Fair chief executive and Manchester Art Gallery board member, Thom Hetherington, said: "We're proud of the fundamental impacts Manchester Art Fair and The Manchester Contemporary have had on the Northern art ecology, and we are absolutely delighted that the Government's Culture Recovery Fund values the impact we have for artists, gallerists and institutions.
"This critical support allows us to retain the unique expertise, resources and engagement we have built up over the last 12 years, and we will ensure that we use our voice and reach as a force for good until the fairs themselves return in 2021."
Further rounds of funding in the cultural and heritage sector are due to be announced over the coming weeks.