Boohoo embroiled in new Leicester textile industry controversy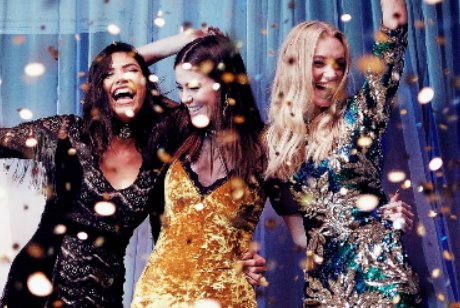 Manchester-based fast fashion retailer Boohoo says it has cut ties with another Leicester supplier after it emerged that a director was involved in a money laundering scam.
Boohoo has issued a statement saying it is no longer working with Rose Fashion Leicester after it emerged that a court case between the bosses of two clothing wholesalers threw up the revelation that a director of Rose Fashion had entered into "cash laundering transactions" via a previous company called HLM Trading.
Boohoo told the BBC it would "never knowingly conduct business with anyone acting outside of the law".
Lawyers for Rose Fashion told the BBC that the firm was set up after the events that came to light in the court case and Rose Fashion was not connected.
The news is the latest blow to Leicester's textile industry which is reeling from a Summer of bad headlines that included reports of textile bosses allegedly forcing staff to work through the nationwide lockdown and, earlier this week, allegations of underpaying workers.
Russ Mould, investment director at Manchester investment platform, AJ Bell, said: "Just when people thought Boohoo had turned a corner following its Leicester supplier scandal, along comes another setback.
"Reports that Boohoo used clothing manufacturers allegedly involved in money laundering and VAT fraud will put even more pressure on the business to improve its governance standards.
"Boohoo cannot afford to be associated with any more wrongdoing as its reputation has already been damaged by a series of incidents ranging from excessive bonus schemes for directors and poor conditions for factories used to make its clothes.
"We live in an era where environmental, social and governance issues are front and centre, and of utmost importance to people whether they are an investor or a customer.
"It's one thing after another with Boohoo and now is the time for the company to show it can change, rather than simply making promises to pull up its socks."