Most promising NW scientists awarded £12.3m government funding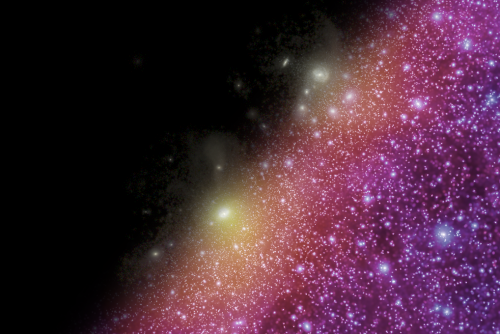 Pioneering researchers in the North West of England will benefit from a £12.3m cash boost to convert their innovative ideas to transformational products and services, the Government announced today (October 15).
Tackling some of the world's greatest challenges, including climate change and terminal disease, one hundred of the UK's up-and-coming scientists and researchers will receive a share of more than £109m to develop their 'blue sky' solutions to global issues such as food supply, cancer diagnosis and dementia treatment.
The investment will enable the most promising scientists and researchers in the North West and across the UK, from Edinburgh to Exeter, to fund vital equipment and researcher wages, to help drive forward their studies at speed.
Among the next generation of UK science leaders in the North West being backed today include Dr Carolin Struller, at Bobst Manchester, who aims to help companies meet their goal of using 100% recyclable, reusable or compostable packaging materials by 2025 through a series of innovations in new materials, which could include biodegradable/compostable polymer and paper-based materials.
Another project in the North West announced today is Dr Azadeh Fattahi, of Liverpool John Moores University, who aims to probe one of the greatest outstanding questions in physics – what is dark matter?
She will study ultra-faint dwarf galaxies – the oldest galaxies we can observe – to explore the relationship between the galaxies and their halos of dark matter.
Science Minister, Amanda Solloway, said: "We are committed to building back better through research and innovation, supporting our science superstars in every corner of the UK.
"The North West of England has a rich history in scientific discovery, and has given the world the first overhead railway, polythene, and even the hovercraft.
"By backing these inspirational Future Leaders Fellows, we are ensuring that the North West remains an innovation hub, helping our next generation of science leaders turn their brilliant ideas into vital products and services that will change all our lives for the better."
UK Research and Innovation Chief Executive, Prof Dame Ottoline Leyser, said: "Future Leaders Fellowships provide researchers and innovators with freedom and support to drive forward transformative new ideas and the opportunity to learn from peers right across the country.
"The fellows announced today illustrate how the UK continues to support and attract talented researchers and innovators across every discipline to our universities and businesses, with the potential to deliver change that can be felt across society and the economy."
The Government has committed more than £900m to its Future Leader Fellowship initiative over three years, which is being delivered through UK Research and Innovation (UKRI).
The work of the fellows will be central to the Government's ambition for the UK to become a world-leading science superpower, set out in its ambitious R&D Roadmap in July this year.
The funding committed to the fellows forms part of the Government's commitment to increase public spending in research and development by £22bn by 2024/25, putting the UK on track to reach 2.4% of GDP being spent on R&D across the UK economy by 2027.