Coronavirus business update: Latest news across the North West

An award-winning school communications specialist has reported a huge uptake in its technology in 2020 because of the coronavirus crisis.
Liverpool-based Parentapps, which helps schools with parental engagement through its bespoke multi-functional digital application, now has more than 600 schools signed up – dozens of which have joined since the pandemic was declared in March.
The app, PA Connect, is also used by more than 100,000 parents allowing them to access all the latest news from their children's schools.
Sales of Parentapps' services, which also include building school websites, has been driven by the increasing need for schools to deliver homework remotely; help children stay busy during the holidays; keep families up to date with the latest local authority advice; and to survey parents' needs as the pandemic has progressed.
Parentapps founder and chief executive Kevin Clayton said: "It has been an incredibly tough and uncertain year for schools, their staff and parents with the need for all of them to stay in touch greater than ever.
"Since the pandemic started we have been inundated with enquiries and we have signed up another 60 schools to help them adapt as quickly as possible to the unfolding situation.
"In response to the huge requirement for home learning we have developed a homework hub, which allows teachers to log in and set work to give their pupils more structure and tailored activity. We have also been delivering weekly webinars over Zoom to help teachers understand and use the technology as quickly as possible.
"Schools have told us that more than 90% of their parents activate the app immediately, which makes the task of universal parental take-up much easier, because it also shows who has not downloaded it. They can also direct parents to their school's website for more information."
Kevin and his wife Hailey, who is sales director, created Parentapps in 2015 in response to finding one too many crumpled letters in the schoolbags of their daughters. The company was boosted in 2018 by investment from former Tesco chief executive, Sir Terry Leahy, and Bill Currie, an award-winning retail analyst for Barclays and Charterhouse which allowed Kevin and Hailey to take their technology to the next level. At the time they had 350 schools signed up.
::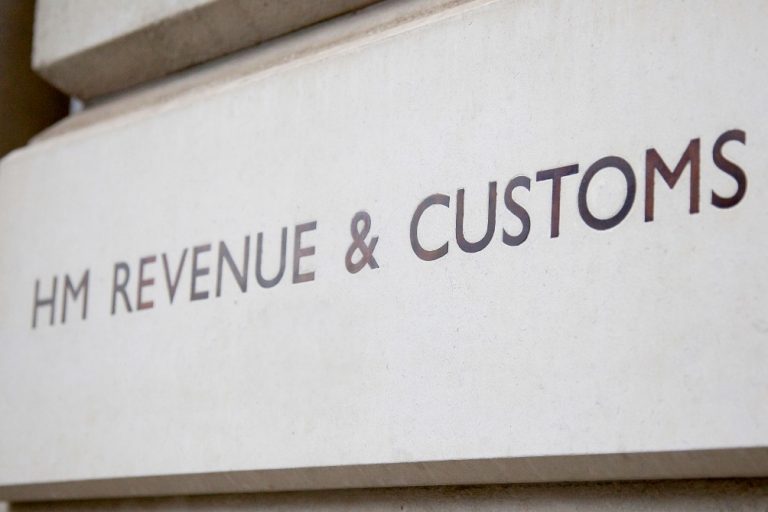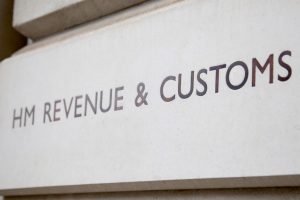 HM Revenue and Customs (HMRC) has received more than 54,800 claims from customers using a new online portal which allows workers to claim tax relief for working at home.
Launched on October 1, the online portal is simple to use and has been set up to process tax relief on additional expenses for employed workers who have been told to work from home by their employer to help stop the spread of coronavirus.
From April 6, 2020, employers have been able to pay employees up to £6 a week tax-free to cover additional costs if they have had to work from home. Employees who have not received the working from home expenses payment direct from their employer can apply to receive the tax relief from HMRC.
Eligible taxpayers can claim tax relief based on the rate at which they pay tax. For example, if an employed worker pays the 20% basic rate of tax and claims tax relief on £6 a week, they would receive £1.20 a week in tax relief (20% of £6 a week) towards the cost of their household bills.
Higher rate taxpayers would, therefore, receive £2.40 a week (40% of £6 a week). Over the course of the year, this could mean taxpayers can reduce the tax they pay by £62.40 or £124.80, respectively.
HMRC's interim director general of customer services, Karl Khan, said: "We want everyone to get the money that they are entitled to, so we've made the online service as easy to use as we can – it takes just a few minutes to make a claim."
Once the application has been approved, the online portal will adjust an individual's tax code for the 2020 to 2021 tax year. The employee will receive the tax relief directly through their salary and will continue to receive the adjustment until March 2021.
HMRC is also reminding employed workers, for example healthcare workers and care home staff, that they can also claim tax relief on work-related expenses, including cleaning their work uniforms. The extra money can help thousands of critical workers whose efforts are helping save lives during the coronavirus pandemic.
In 2018 to 2019, more than 500,000 customers – 66% of total expense claims – applied for the tax relief using an agent rather than directly from HMRC and will have had to pay fees or commission. But those who are paid through Pay As You Earn (PAYE) can claim directly to HMRC and keep all of the money which they are entitled to.
HMRC is encouraging customers claiming tax relief for working from home to apply directly via https://www.gov.uk/tax-relief-for-employees/working-at-home
Agents will not be able to use the new service to apply for the relief on a customer's behalf. This means customers will receive 100% of the tax relief that is due.
::
Coolair Equipment, air-conditioning specialists, have raised more than £2,500 for frontline key workers at the annual 'Nick Parker' Golf Day.
The event, which took place at Mere Golf Resort & Spa almost two months after originally scheduled, saw tournament winners receive accolades but no prizes.
Instead, money usually spent on prizes was donated to The Care Workers' Charity which provides support and guidance to those working in the care sector and whose dedication has been so vital over these past few challenging months.
Coolair's annual Golf Day has been a firm fixture in the Coolair calendar since 1986 and was due to be one of the highlights of the firm's 40th anniversary celebrations.
However, the impact of the global pandemic forced the event to be postponed.
But thanks to the combined efforts of Coolair and Mere Golf Resort & Spa in making the event COVID-19 safe, 70 Coolair clients and company representatives were able to take to the course for a relaxing, informal round of golf followed by a celebratory barbecue.
Neil Gibbard, Coolair Equipment managing director, said: "I am thrilled we were eventually able to host our annual Nick Parker Golf Day.
"While it might not have been the big event we had originally planned, it was a very enjoyable day and gave Coolair staff the chance to reconnect with the clients who have continued to support us."