Private equity firm exits software specialist after four years of growth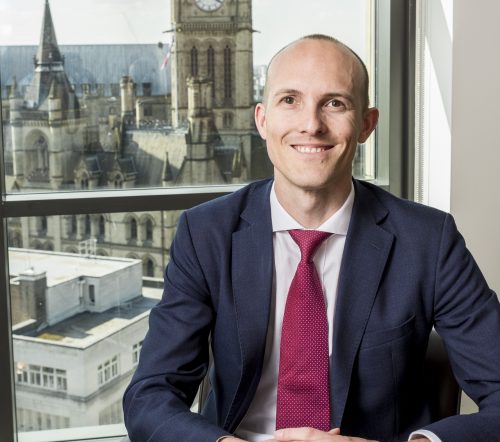 X

Register for free to receive latest news stories direct to your inbox
Register
Mid-market private equity firm LDC has announced the successful exit of workforce management software specialist Mitrefinch to Advanced.
The exit follows a four-year partnership that saw Mitrefinch invest heavily in technology as it transformed into a market leading software-as-a-service (SaaS) business, doubling revenues to £24m and increasing employee numbers by 64%.
Established in 1979, Mitrefinch, which has bases in York and Nottingham, provides user-friendly, cutting edge products across integrated time and attendance, payroll, HR and access control with sophisticated analytic capability.
The company supports 4,400 customers in more than 80 countries to increase productivity, profitability and manage their workforce effectively.
With businesses losing an estimated £80bn a year in wasted time, Mitrefinch helps organisations spend their time on what matters most, with customers across all industries, including some of the UK's largest manufacturing, transport, retail and construction organisations.
LDC invested more than £20m in Mitrefinch in 2016 and has since supported the management team to build out the company's software capabilities from a largely on-premise product to a suite of market-leading cloud-based solutions generating recurring SaaS revenues.
LDC's value creation partners team also supported with Mitrefinch's approach to product and service pricing.
During the past four years Mitrefinch extended its international presence through both organic and acquisitive growth, including the strategic purchase of US-based Advance Systems America.
The business has increased international sales to account for 44% of turnover in the current financial year with established operations in Ireland, the US, Canada and Australia.
Matt Jenkins, Mitrefinch chief executive, said: "The team at LDC has played a key role in championing our expansion over the last four years. LDC backed the leadership team here at Mitrefinch to deliver on our growth plans, and it's been great to have them in our corner.
"We have a strong reputation for developing innovative products that help companies solve the complexities of managing time, and we're looking forward to taking our business to the next level as part of Advanced."
Richard Ibbett, investment director at LDC in Manchester, said: "The growth potential when we first invested in Mitrefinch back in 2016 was clear and it's great to see what Matt and his team has achieved. In the last four years they have transformed the business into a truly market-leading international player.
"Their success is testament to what can be achieved with the right level of support and investment from a private equity partner. We look forward to watching Mitrefinch continue its success and wish the team all the best as part of Advanced."
Gordon Wilson, chief executive of Advanced, said: "The innovative workforce management solutions developed by Mitrefinch are an exceptional fit with our existing best of breed Cloud HR solution.
"We've seen the impact of COVID-19 change the future of workforce management and shifting workforce expectations, leaving companies facing uncertainties with regards to resourcing and staffing. Digital technology provides accuracy of data to enable rapid decision making in shifting market conditions which is a vital tool for companies managing shift patterns and measuring critical output."
LDC has extensive experience of working with management teams leading businesses across the UK's technology sector. In the past three months alone, LDC has invested in Aker Systems, Kerv and Beekman Associates, in addition to supporting portfolio company acquisitions for CIPHR, Babble, Onecom and Ensek.
Shareholders were advised by Adrian Reed and Phil Chadwick at GCA Altium Manchester, and DLA Piper's James Kerrigan and Chris Wilson, also based in Manchester.