Franchise makes portfolio COVID-safe after £1m+ backing from bank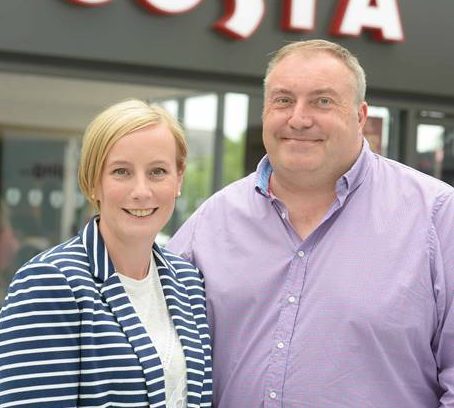 A Costa Coffee franchise is continuing to trade through the pandemic and has strengthened its expansion plans after receiving a seven-figure funding package from HSBC UK.
Altrincham-based Sim Trava, established in 2005, is a franchise-operated Costa Coffee network with 39 stores across Greater Manchester, Cheshire and North East England.
The funding from HSBC UK has enabled the business to refit all its sites to ensure they meet COVID-secure standards for staff and customers.
The deal also helps to protect Sim Trava's long term future, with the funding acting as a safety net to support the group's ambitious growth plans.
The company currently has 334 staff across its 39 stores, with plans to increase this figure in the next few years when more stores are able to open.
Sim Trava managing director, Simon Vardy, said: "After a difficult period of trading for the business through the COVID-19 crisis, we have now recovered enough to be in a strong position to continue with our plans to expand next year.
"The funding from HSBC UK has been crucial in making our stores as safe as possible throughout these difficult times."
Zubayr Atcha, corporate relationship director, HSBC UK, said: "It has been a testing number of months for the food and drink industry.
"However, Sim Trava is a great example of a business that has successfully navigated the COVID-19 crisis so far and we now look forward to seeing the company recover and continue to grow across the North of England with the backing from HSBC UK."
Sim Trava was formed in 2005 by Simon and Tracy Vardy and the company currently trades as Costa Coffee under a franchisee partnership with Coca Cola.
The company opened its 39th store at the Trafford Ski Centre in Manchester, 15 years after launching its first store in Northwich, Cheshire, and all its food is distributed from Trafford Park.