Markets round-up: Moneysupermarket.com; Unilever; GB Group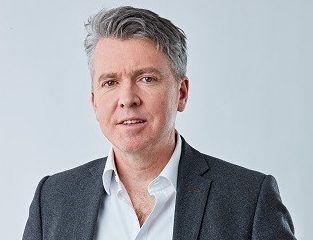 Price comparison website Moneysupermarket.com saw revenues fall in the past quarter, it revealed in a third quarter trading update today.
The group, based in Ewloe, near Chester, saw total revenues fall by 16% to £85.1m.
Ongoing COVID-19 disruption affected several channels.
Insurance performance overall was consistent through the quarter and slightly ahead of June. Motor continued its strong performance, although home and life declined year-on-year and travel insurance revenue remained negligible.
Trading dynamics in Money were similar to the second quarter, with tightened lending criteria and low product availability in banking leading to weak performance. The group continued to see good levels of search demand for lending products.
Home Services grew in July driven, in particular, by strong energy performance on MSE. However, as the quarter progressed, revenue growth began to slow. The energy price cap fell, as expected, while wholesale prices rose. As a result, the level of savings available to customers fell sharply, and energy market switching reduced substantially.
Within its Other platform, Decision Tech continued to grow strongly, with B2B broadband performing particularly well. This was offset by trading in TravelSupermarket remaining heavily subdued because of ongoing travel restrictions.
The group continues to benefit from a strong balance sheet and robust operating cash flows. After payment of the interim dividend, Moneysupermarket holds a net cash position of £5m, as at September 30, 2020.
Looking ahead, in Insurance, motor has benefited from strong, but slowing, market growth. The group is not seeing similar growth in other core insurance channels.
It has seen little improvement in lending criteria or banking product availability, and the travel market remains severely disrupted.
The current low level of savings available in energy is likely to limit growth in Home Services during the fourth quarter.
Chief executive, Peter Duffy, said: "I'm delighted to have joined Moneysupermarket Group, a business that is helping households save money in such challenging times.
"Our markets continue to be impacted by COVID-19, which is affecting our current performance. However, the group benefits from strong brands and high levels of cash conversion, so we are well positioned to weather this period of economic uncertainty and deliver future growth."
Russ Mould, investment director at Manchester investment platform, AJ Bell, said: "As an entirely online business Moneysupermarket should, in theory, be resilient to COVID-19, but the impact the pandemic is having on its end markets is translating into a weaker outlook for the comparison site.
"People's motivation for switching is to make significant savings, and if they are not able to do so for a variety of reasons, then this will, inevitably, have a negative impact on demand for Moneysupermarket's services.
"This was particularly evident in the energy space where an increase in wholesale prices and a reduction in the energy price cap meant there was less to be gained for consumers by switching provider.
"This is the part of today's announcement which probably took the market by surprise and has driven earnings downgrades.
"While appetite for lending products is, unsurprisingly, high at a time of economic stress, a lack of availability and the tighter criteria applied by lenders means revenue in this area is falling sharply.
"The travel side is inevitably something of a write off, while the home and life insurance bits of the group are also struggling. Even motor, which is a relatively bright spot, is starting to sputter as growth slows.
"Moneysupermarket operates in a highly competitive market with limited barriers to entry, though the company does compare favourably to its rivals thanks to its brand strength, investment in technology including in areas like automated switching, and a strong balance sheet. This might enable it to come out of the crisis in a relatively stronger position."
::
Household goods to foods group Unilever reported better third quarter underlying sales growt of 4.4%, although turnover fell by 2.4% to €12.9bn.
The group, which has several operations in the North West including a home and personal care manufacturing site at Port Sunlight, Wirral, a detergents plant in Warrington and a tea making site at Trafford Park in Greater Manchester, nevertheless declared its performance as "strong".
Underlying sales growth was 4.4%, with 3.9% volume and 0.5% price. Emerging markets underlying sales growth was 5.3% and developed markets 3.1%.
Unilever said negative impact from currency of 7.7% was a factor in its decreased turnover, although the quarterly shareholder dividend is maintained at €0.4104 per share.
Chief executive, Alan Jope, said: "We have delivered a strong performance this quarter.
"Volume-led growth shows the resilience of our portfolio and our agility in responding to rapidly-changing dynamics across consumer segments, geographies and channels.
"We continue to progress our strategic change agenda.
"Our proposals to simplify Unilever's dual-headed legal structure have received strong support from both NV and PLC shareholders, and we have set out our Clean Future strategy in Home Care, to eliminate fossil fuel derived carbon from our cleaning products by 2030.
"The environment we are operating in will remain unpredictable in the near term, so we will continue to maintain the speed and agility of our response.
"Our focus remains volume-led competitive growth, delivering absolute profit and free cash flow."
Russ Mould, investment director at Manchester investment platform, AJ Bell, said: "Were it not for unfavourable foreign exchange rates weighing on its numbers, Unilever's third quarter results would have been as shiny as the surfaces treated by its cleaning products.
"Like Reckitt Benckiser and other consumer goods companies reporting in recent days, Unilever has seen strong sales growth in home care products beyond the initial lockdown phase earlier this year.
"It would suggest households and businesses are taking hygiene much more seriously than before, which is music to the ears of companies selling disinfectants, bleach and other cleaning items.
"While underlying prices for home care products have fallen in the period, it has managed to sell significantly greater volumes. However, there is still pressure on the business to stay alert to competition and to ensure it isn't left behind by rivals slashing their prices further just to shift goods.
"Unilever has, this year, faced a big challenge with its food and drink products, but the latest update shows that changing market dynamics have resulted in a positive outcome.
"There were fears that a lockdown-induced reduction in trade for cafes, restaurants and other eating establishments would have hurt Unilever's sales, yet it has more than made up for this weakness with very strong in-home sales. It seems the nation has taken to eating lots of mayonnaise and ice cream while stuck indoors."
He added: "A year ago, Unilever was faced with the problem of how to accelerate growth. Coronavirus has created a backdrop which plays to its strengths.
"The next challenge for the company is what to do if a vaccine is successfully developed. Unilever will have to keep banging the drum that it pays to keep your house and yourself clean, otherwise it could see sales trends revert to pre-COVID levels and growth concerns back on the agenda."
::
Chester-based ID verification experts, GB Group, released a half year trading update for the six months to 30 September 2020, saying it has perfomed well during the period and it expects a 26% increase in adjusted operating profits.
It said not all sectors have been resilient in terms of the impact of COVID-19. However, GBG's location, identity and fraud services remain highly relevant as businesses accelerate their digital shift and move business models to deliver a greater proportion of services online.
Total revenue for the period is expected to be £103m. On a constant currency basis, organic revenues have increased by 10.0%.
Growth was underpinned by a strong performance in the USA from a specific one-off customer project, which is not expected to have a material impact into the second half of the year.
Increased revenue, combined with disciplined cost management, means the group expects to report an adjusted operating profit of approximately £27m, a 26% increase on last year.
This combination of strong trading performance, effective cash management and GBG's highly cash-generative business model, has reduced the net debt balance at September 30 to £2.7m, compared with £53.8m previously. This is a £32.3m improvement since March 31, 2020.
In April this year the board took prudent steps to preserve liquidity, including the decision not to pay an annual dividend and deferral of executive director bonuses.
However, reflecting the strong first half performance and confidence in the outlook for the business, the board intends to declare an interim dividend of 3.00 pence per share. It will also release the executive director bonuses accrued in fiscal year 2020.
Chief executive, Chris Clark, said: "I'm very pleased with our performance in the first half.
"Whilst the rate of new customer contracts has slowed, as companies focused on their own responses to COVID-19, we still continued to win new business and have maintained high renewal rates with our existing customers.
"We have been prudent in cash management, which, combined with our highly cash-generative business model, enabled us to significantly reduce our net debt in the period.
2One impact of COVID-19 has been the rapid digitalisation of businesses and this is likely to continue.
"For consumer-facing companies to be successful online they need to know who and where their customers are.
"They need to meet stringent regulations and protect themselves from fraud, while keeping the customer journey as smooth as possible. Our solutions are a key enabler of these factors and this leaves us well-positioned for the future."